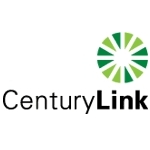 Data center connectivity requirements and burgeoning residential broadband traffic are driving CenturyLink's 100G packet optical network expansion announced today.
"Deploying 10G has become too much work," said Pieter Poll, CenturyLink senior vice president of national and international network planning, engineering and construction, in an interview.
Poll noted, for example, that CenturyLink currently has 55 separate 10 Gbps links between San Jose and Los Angeles. And that, he said, is "problematic from an operational point of view."
CenturyLink announced plans to upgrade its core network to 100 Gbps late last year. Today's announcement calls for deploying 100 Gbps packet optical equipment in 50 metropolitan locations across the U.S. The company also has made some packet optical deployments internationally.
Poll expects to see 100 Gbps wavelengths used in metro areas to connect data centers to network points of presence. In addition he expects to see uplinks carrying residential broadband traffic from metro Ethernet network to core Ethernet switches to be upgraded to 100 Gbps.
"If you're popping in 10 gigabit [links] like candy, you can start to get behind," he said. "100 gigabit allows a lot of capacity."
Poll attributed growth in CenturyLink's metro networks to growing bandwidth demands driven in large part by streaming video. "Our busy period is Friday and Saturday evening when [people are] watching streaming video," he said.


Residential broadband traffic levels during those peak periods, he said, are increasing 73% annually.
As network operators move to higher bandwidth optical networks, some of them are taking an interest in optical transport networking (OTN), which enables multiple connections to be multiplexed onto an individual wavelength. The goal is to use those wavelengths more efficiently by maximizing the amount of traffic that each wavelength can carry.
"OTN switching at the [network] edge is critical," said Poll.
He doesn't expect to use OTN at the network core, however, because many of those connections will require the full 100 Gbps capacity.
"We think 100 gig is the right currency between core [routers]," he said.
CenturyLink's 100 Gbps packet optical network is based on Ciena's 6500 packet optical platform.