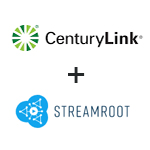 CenturyLink said today that it has acquired Streamroot, a provider of peer-to-peer, also known as mesh, content delivery technology. The carrier, which already uses Streamroot technology, said the acquisition should help "improve video and static content delivery within bandwidth constrained areas."
Providing content delivery networks (CDNs) to video content providers was a key focus for Level 3 Communications, a company focused on the wholesale and enterprise market that CenturyLink acquired several years ago. CDN networks are essentially connectivity services that incorporate caching and other technology to optimize the delivery of video and other real-time, time-sensitive and/or high-bandwidth content. Clients are the content providers.
CenturyLink Streamroot Acquisition
The Streamroot acquisition would appear to be a logical acquisition to enhance that business. As today's press release explains, Streamroot's technology enables "connected consumer devices such as smart phones, tablets, computers, set-top consoles and smart TVs to participate in the serving of premium content through a secure and private mesh delivery."
Combining this capability with traditional CDN technology is expected to enhance the delivery of over-the-top video streaming, CenturyLink said.
Earlier this year, the carrier announced an offering called CenturyLink CDN Mesh Delivery, that was based on Streamroot technology. That offering sourced video content from both a CDN and a mesh network of devices watching the same stream, which according to the carrier, "allows for rapid scalability and resiliency, even within hard-to-reach markets."
As Streamroot explains in a blog post, its technology taps WebRTC technology and works in a manner transparent to end users. When a viewing session begins, "the first video fragments are fetched from the origin or caching server to ensure prompt start-up time."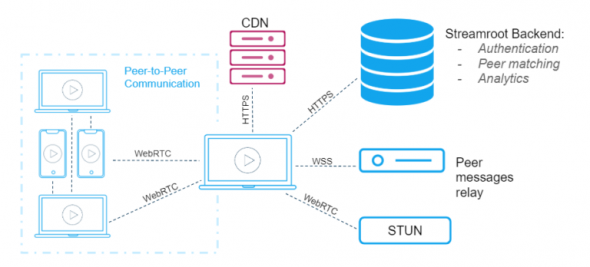 After that, "the next segments are multi-sourced from the best source available – either from one / several peers or the CDN."
According to Streamroot, "parallel and simultaneous download from multiple sources makes it possible to get video segments from a number of different devices. This allows us to deliver up to 80% of the video traffic via the mesh network and to effectively handle adaptive bitrate use cases."
It's interesting that CenturyLink chose to acquire Streamroot, rather than simply continuing to use the company's technology. Ownership should help the carrier stay on the cutting edge of technology development, however. And perhaps a key concern was that if CenturyLink didn't make the acquisition, one of its competitors would.
Terms of the deal were not disclosed.