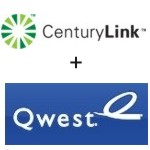 CenturyLink and Qwest have come to an agreement with Integra Telecom regarding issues the latter raised about the two former's pending merger, CenturyLink announced today.
Integra, a "significant interconnecting network customer" of Qwest's, had opposed the proposed merger in state and federal regulatory proceedings. Following "extensive negotiations over the last month, we are pleased to have arrived at an agreement that resolves all of our issues with the merger," Integra's CEO Dudley Slater was quoted as saying in the news release. "This addresses the concerns we had regarding the potential risks the merger posed and from our perspective, the merger is in the public interest and should be approved."
CenturyLink and Qwest have reached similar agreements with other competitive local exchange carriers (CLECs), the companies said. Agreements have also been reached with Iowa's consumer counsel and the Dept. of Commerce in Minnesota, while settlement agreements have been reached with Utah's public service commission, the consumer advocate and the Salt Lake Community Action Program.
CenturyLink and Qwest are more than halfway past midway in terms of obtaining required regulatory approval for their merger from state and federal regulators. Iowa's utilities board approved the merger last week, bringing total approvals to 12. The District of Columbia has also approved the merger. The two companies need nine more state regulatory approvals and the approval of the FCC to close their deal. The process is expected to be completed during the first half of 2011, the companies said.