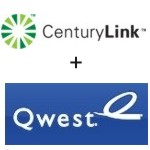 It's been a long regulatory road, but CenturyLink and Qwest announced the completion of their merger, the result being the creation of the country's third-largest telco telecompetitor, behind AT&T and Verizon. The combined company's network service area will span 190,000 route miles and 37 states, and it will sell to businesses, households, government and in the wholesale market.
"The combination of our two companies allows us to offer customers of all sizes an even more robust portfolio of communications solutions that will continue to be backed by honest and personal service," said Glen F. Post, III, chief executive officer and president.
Qwest stockholders will receive 0.1664 shares of CenturyLink common stock for each Qwest share owned at closing plus cash paid in lieu of fractional shares under the terms of the agreement, which is a tax-free stock-for-stock exchange for corporate accounting purposes.
CenturyLink will be the name of the new company and Monroe, Louisiana its corporate headquarters. Their Business Markets Group will be headquartered in Denver, with other regional headquarters in Phoenix, Minneapolis, Seattle, Wake Forest, N.C., and Apopka, Fla. Management expects the merger to be immediately accretive to free cash flow per share excluding integration costs. It's expected to generate annual operating and capital synergies of some $625 million when fully recognized over the next three to five years. Pro forma, the merged company had revenue of $18.6 billion, adjusted EBITDA of $8.1 billion, and adjusted free cash flow of some $3.1 billion for the year ended Dec. 31, 2010.