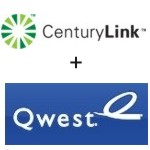 CenturyLink announced a post-acquisition regional CenturyLink-Qwest organizational structure that will span service areas in 37 states in anticipation of clearing remaining regulatory hurdles–nine state regulator approvals plus one from the FCC– and the merger's closing, which management expects will occur in 2011's first half.
The merged CenturyLink-Qwest organization will be made up of six regions led by regional presidents responsible for revenue, customer retention, customer satisfaction and service delivery throughout their local markets. Regions, in turn, will be divided into local markets, each of which is to be led a vice president/general manager to be named responsible for the market's financial and operational performance.
"Through this regional and local approach, we place leadership and decision making as close as possible to our customers," CenturyLink COO Karen Packett was quoted as saying in a news release. "The headquarters of the six regions of the combined company will be located where we will have the highest concentration of customers and employees. Our presence in these cities, combined with the local market knowledge we will have throughout our service areas, will allow us to compete more effectively and deliver the best possible customer experience across all of our markets whether rural, urban or metropolitan."
Following is a list of the six regions, the locations of their headquarters and their presidents.
Eastern Region
President: Todd Schafer, currently president of CenturyLink's Mid-Atlantic Region
Headquarters: Wake Forest, N.C.
States: Georgia, New Jersey, North Carolina, Ohio, Pennsylvania, South Carolina, Tennessee, Virginia
Midwest Region
President: Duane Ring, currently president of CenturyLink's Northeast Region
Headquarters: Minneapolis, Minn.
States: Illinois, Indiana, Iowa, Michigan, Minnesota, Nebraska, North Dakota, South Dakota, Wisconsin
Mountain Region
President: Kenny Wyatt, currently president of CenturyLink's South Central Region
Headquarters: Denver, Colo.
States: Colorado, Montana, Utah, Wyoming
Southern Region
President: Dana Chase, currently president of CenturyLink's Southern Region
Headquarters: Orlando, Fla.
States: Alabama, Arkansas, Florida, Kansas, Louisiana, Mississippi, Missouri, Oklahoma, Texas
Northwest Region
President: Brian Stading, currently vice president of network operations and engineering for Qwest
Headquarters: Seattle, Wash.
States: California, Idaho, Oregon, Washington
Southwest Region
President: Terry Beeler, currently president of CenturyLink's Western Region
Headquarters: Phoenix, Ariz.
States: Arizona, New Mexico, Nevada