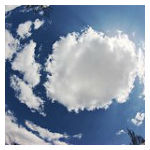 CenturyLink added to its cloud services portfolio with the acquisition of Tier 3, a Seattle based Infrastructure as a Service (IaaS) cloud provider. Tier 3 offers a variety of public cloud infrastructure services that allow customers  to build cloud environments for enterprise applications. They operate 9 data centers, which will now join CenturyLink's (through their Savvis subsidiary) 55 data centers to form a new CenturyLink business unit, CenturyLink Cloud.  Terms of the deal were not disclosed.
"Our mission is to provide world-class managed services to global businesses on virtual, dedicated and colocation infrastructures. Tier 3's innovative automation and self-service platform are game-changing for our global enterprise clients," said Jeff Von Deylen, president of CenturyLink's Savvis organization in a press release. "From greenfield development to mission-critical apps, businesses have a trusted technology partner to seize new market opportunities. This acquisition underscores our continued commitment to delivering the most complete portfolio of cloud services."
Tier 3 is a well-respected cloud provider and allows CenturyLink to expand their capabilities and pursue more enterprise and app developer opportunities. Tier 3 offers a Cloud Foundry based self-service cloud infrastructure platform that lets enterprise clients build their own cloud infrastructure for enterprise applications. CenturyLink can now bring Tier 3's services to their extensive enterprise customer base. They can now compete with the likes of Amazon's AWS and others for more sophisticated cloud services deals.
"We founded Tier 3 in 2006 with a vision for cloud services that make life easier for enterprise developers and IT alike. We now have an amazing home at CenturyLink to carry this vision forward," said Jared Wray, the founder and chief technology officer for Tier 3, who will now serve as chief technology officer for the CenturyLink Cloud. "Our platform roadmap will combine with CenturyLink's global network and data center footprint and managed services team to help change the face of enterprise computing."
The new CenturyLink Cloud business unit will be based in Seattle. They will also launch a CenturyLink Cloud Development Center in Seattle, which will "…bring together cloud development expertise and unite CenturyLink cloud technical resources to develop innovative services."