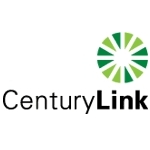 Pieter Poll, senior vice president of national and international network planning, engineering and construction for CenturyLink expects the carrier's U.S. 100 Gbps wavelength service deployment, announced today, to be popular with large enterprise, government and wholesale customers. In addition, Poll said in an email to Telecompetitor, "We will use 100G waves for all our IP backbone growth going forward so even consumers benefit from our 100G introduction."
The carrier said it has completed a 100G upgrade and can support 100G wavelength services across its nationwide backbone and in more than 50 metro areas within the U.S., building on previous 100G deployments in Singapore and London.
Beginning in early 2013, CenturyLink plans to also deploy 100G connectivity to Savvis cloud, hosting and colocation services, data centers and customer business locations. Currently Savvis data centers are lit with transport gear leveraging 10G and 40G wave technology, Poll said.
Upgrading to 100G was a relatively easy move, Poll noted. The reason, he said, is that beginning in 2009, CenturyLink deployed optical equipment in its network that was "100G ready."
"Since then we've waited for the maturity of 100G coherent technology," Poll said. To support 100G, he said, "all we have to do is add 100G cards for the new services along with a dedicated coherent shelf to house them."
Instead of simply turning a light on and off as with traditional optical processing, coherent optical processing is based on changes in phase and amplitude, thereby supporting higher data speeds.