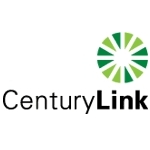 If you believe that Google, with their Google Fiber initiative, intended to raise awareness about gigabit FTTP networks and persuade other ISPs to move in that direction, it appears to be working. The latest to join the movement is CenturyLink, who announced today that they will bring a symmetrical gigabit FTTP network to Omaha. The network will pass 48K homes in CenturyLink's Omaha footprint.
"CenturyLink is pleased to offer its Omaha customers ultra-fast broadband speeds up to 1 Gbps to help keep pace with growing broadband demands," said Karen Puckett, CenturyLink chief operating officer in a CenturyLink press release. "This demonstrates our commitment to deliver communications solutions that provide our customers with the technology they need to enhance their quality of life, now and into the future."
Gigabit Network Details and Pricing
CenturyLink reports they will begin rolling out this network as early as next week and expects it to be completed by early October 2013. In an emailed statement, CenturyLink spokesperson Stephanie Meisse tells Telecompetitor the 48K customers who will be eligible for the gigabit network were previously served by pre-DOCSIS hybrid fiber coax that needed upgrading. CenturyLink is upgrading that network to Gigabit Passive Optical Network (GPON) technology to facilitate up to 1 Gig speeds. The gigabit deployment will not cover all of CenturyLink's Omaha footprint — it will only be available, for now at least, to west Omaha, where the legacy hybrid-fiber coax network was deployed. CenturyLink is also currently upgrading their core backbone network to 100 Gbps  which the Omaha gigabit network will have direct access to.
The service will be available to both business and residential customers. "Where feasible, CenturyLink is planning to connect additional businesses across the metro area with broadband speeds up to 1 Gbps," says Meisse. CenturyLink will market the symmetrical 1 Gpbs service for $79.95 a month when bundled with other CenturyLink services. The stand alone price is $149.95, according to Meisse. Business pricing has not been revealed yet.
Omaha may act as somewhat of a test bed for CenturyLink's 1 Gbps strategy. CenturyLink says they will "…evaluate its Omaha 1 Gbps offer before determining further deployment of this advanced technology, considering such factors as positive community support, competitive parity in the marketplace and the ability to earn a reasonable return on its investment."
Google Influence
Omaha joins a growing number of communities with gigabit access. Google has significantly raised the profile of this gigabit benchmark with their three announced Google Fiber cities of Kansas City, Austin, and Provo. The FCC recently held a workshop on gigabit communities and outgoing FCC Chairman Genachowski has pushed for at least one gigabit community in all 50 states by 2015 .
Google's efforts have created quite the stir among incumbents. AT&T announced they will also build a gigabit network in Austin, provided they get some concessions from the city. Time Warner Cable will launch a city-wide Wi-Fi network in Austin. CenturyLink is protesting Google's Provo network. Perhaps this Omaha move was a preemptive step?
Many more communities are also seeing gigabit access from primarily municipally owned FTTP networks. EPB Fiber of Chattanooga, TN was perhaps the first high profile gigabit project. Others include Wilson, NC, Bristol, VA, and Lafayette, LA, and most recently, rural Vermont. The Institute for Local Self-Reliance, who advocates for community owned broadband, reports 35 communities across the U.S. now have a gigabit network  in place.