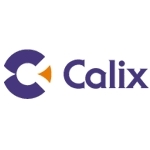 Central office consolidation should get a little easier as the result of technology advances made by Calix, said Shane Eleniak, vice president of product line leadership for the company, at the 2016 Calix User Group Conference in Las Vegas this week. Eleniak made his remarks in a briefing with reporters and analysts at the event. Additionally, Telecompetitor did a follow-up interview with Calix Senior Director of Corporate Marketing Geoff Burke to get some additional details.
Central Office Consolidation
For rural network operators, an important central office consolidation enabler is Calix's recently launched AXOS E3-2 intelligent PON node. As Burke explained, the device is designed to support higher-capacity next-generation broadband based on NG-PON2 as well as today's GPON technology and, eventually, 10 Gbps EPON.
The device also is designed for installation in an outdoor environment. "We wrapped the cabinet around it," explained Eleniak.
Importantly, the E3-2 also provides functionality that traditionally would have been delivered from a central office, observed Burke. The device combines the functionality of an optical line terminal (OLT) with some basic routing functions, he explained.
"Routing functions that were at the central office or hub are in that unit," commented Burke. "On the routing side, we're expanding the access space into areas of generalized routing such as IP policy and accounting functions. It's not a full set of routing capabilities. It's those that are more appropriate to be included as part of the access domain."
By moving functionality that previously required a central office into the network, service providers potentially could consolidate several central offices into just one, Burke said.
The E3-2 supports a variety of powering options, including commercial AC power, span powering and others.
Expanding Existing Deployments?
Many rural service providers already have deployed broadband using the Calix E7-2 modular access system, and those that already have done so can add the E3-2 and manage both types of equipment from a single platform – the AXOS operating system, Burke said.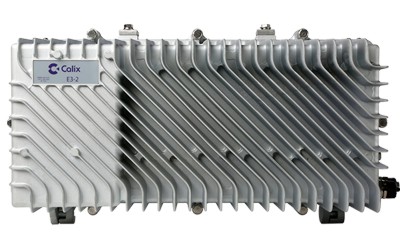 That system, launched a year ago, brings software-defined networking to the access network. Service providers with older E7-2s can add AXOS capability via a software update, noted Burke.
An important capability of AXOS is that it is "always on," observed Eleniak.
"To put intelligence in the access network, it has to be always-on," he said. Software upgrades or new service capabilities can be added without disrupting service, he explained.
Service providers, he said, "can add functions on top of a stateful architecture," which means "I can literally bring the system back into exactly the same state it was in. It I'm watching video, from [the customer's] perspective, there was no [outage]."
At this week's event, Calix also added another piece of equipment to its broadband lineup. The company's E9-2 intelligent edge system also supports NG-PON2 and AXOS and incorporates OLT and router functionality, but in a larger-scale rack-mount configuration than the company has offered in the past.