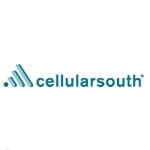 Regional wireless carrier Cellular South, who operates an independent wireless network throughout the southeast U.S. including many rural markets, announced their 4G LTE roadmap. They plan to launch 4G services in late 2011 on a network built by Samsung.
"Our move to 4G is driven by our vision of creating an unmatched experience and enabling our customers to experience pervasive wireless Internet connectivity and mobility," said Hu Meena, president and CEO of Cellular South in a press release.
The LTE network will utilize Cellular South's lower 700 MHz spectrum, which they licensed in 2008 for $192 million. According to the company, their 700 MHz footprint covers "…virtually all of Mississippi and Tennessee and most of Alabama." Cellular South is owned by Telapex, Inc., which also owns Franklin Telephone Company, Delta Telephone Company, Branch Cable, and Telapak Networks.
Cellular South currently operates a CDMA based network and offers 3G mobile broadband across their footprint. "Fourth generation's higher data speeds will usher in a new era of wireless applications and appliances, all of which can benefit from connecting to one of the industry's premier wireless broadband data networks," said Meena. They plan on offering at least two Samsung 4G LTE handsets at launch of the new mobile broadband network.
Samsung and Cellular South appear to have struck an agreement which gives Samsung access to Cellular South's 4G network for 4G innovation research and development. "The alliance with Samsung is designed to allow both companies to jointly pursue the integration of rich multi-media services and 'three screen differentiation' across smartphones, laptops and netbooks and televisions, including access to Samsung Media Hub, a library of video and literary content powered by some of the biggest names in entertainment," says the press release.
Another interesting point is Cellular South intends to offer voice over LTE immediately. Other 4G implementations, including Verizon's upcoming LTE launch and Sprint's ongoing WiMAX effort, rely on legacy wireless networks for voice service. All carriers are expected to eventually migrate to a 4G voice technology, which really amounts to wireless VoIP, but Cellular South appears to be the first with a clear 4G voice roadmap.