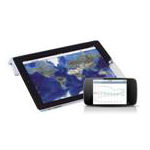 Telecom and Internet service providers should be preparing for another sharp rise in mobile network traffic. More specifically, the annual volume of cell phone data traffic will reach 129,000 petabytes by 2018, according to a cellular network traffic report from Juniper Research released Dec. 6.
Rapid growth in the number of IoT/M2M modules and connected cars connected to cellular networks, along with increased smartphone and tablet traffic, will fuel the rise, according to Juniper's ¨Mobile Data Offload & Onload: Wi-Fi, Small Cell & Network Stragies: 2016-2021.¨
Video streams already account for the bulk of digital data coursing over fixed and wireless/mobile networks. That should increase sharply as 4K content becomes more widely available.  Sprint, for example, recently announced it will collaborate with Ericsson to deliver 4K content via next-generation 5G networks, Juniper points out.
Average mobile data usage on cellular networks will rise nearly three-fold to exceed 318,000 PBs by 2021, Juniper predicts.
Cellular Network Traffic Forecast
Other key aspects of Juniper's latest forecast include:
Global average smartphone cellular data usage will reach 5GB per month by 2021, up from 2GB in 2017.
Global average tablet cellular data usage to exceed 3.3GB per month by 2021, up from 1.5GB in 2017.
Video to account for 60% of global mobile data traffic in 2017, before approaching 80% by 2021.
Traffic generated by cellular connected M2M systems will approach 6,000PB by 2021, dominated by the automotive sector.
Cellular-connected fixed devices including notebooks and eReaders will onload 20% of total traffic to mobile networks in 2017.
Data traffic generated by smartphone, tablets and featurephones will grow fourfold between 2017 and 2021 to reach 774,000PB, equivalent to 81 billion hours of 4K streaming.
In addition, Juniper expects wireless/mobile operators will continue to expand their Wi-Fi hotspot footprints. Network carriers will offload more than 60 percent of mobile data traffic to Wi-Fi networks in 2017, the market research provider says.
Juniper Research report author Nitin Ghas warns of the associated risks, specifically in terms of Quality of Experience QoE. "Operators need to support a user-experience comparable to that of cellular.
¨Whilst progress has been made in, for example, refining handoffs between cellular and Wi-Fi, there is still room for improvement by implementing better network management and planning tools."