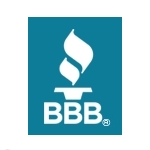 Cell phone, the cable & satellite TV industry and banks led the way as disgruntled customers filed 9.7% more complaints to the Better Business Bureau last year than they did in 2008. Amidst the tough economic and financial times, the public also turned to the BBB more than 65 million times for help researching companies, the non-profit announced.
Receiving the largest number of complaints–37,477–cell phone industry complaints were up 2.1% year-over-year (y-o-y). Second with 32,616, cable & satellite TV industry complaints increased 8.7% y-o-y. Complaints filed against banks totaled 29,920, a whopping 42.3% year-over-year increase.
Two of three groups–cell phone companies and cable & satellite TV–posted higher complaint resolution rates, however. Cell phone companies resolved 97.4% of the complaints filed while the cable & satellite TV industry resolved 97.2%.