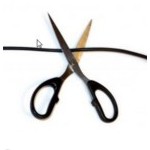 Close to 24% of adults and 27.5% of children in the US were living in wireless-only households from July 2009 to June 2010, according to information collected primarily from the latest  CDC National Center for Health Statistics Report .  The percentage increases varied widely across the 50 states, ranging from a low of 7.2% in New Jersey to a high of 14.5% increase in Arkansas.
In absolute terms, Rhode Island and New Jersey were home to the lowest percentage of wireless-only adults at 12.8% while Connecticut and New Jersey had the highest percentage for children with 12.6%. Arkansas was home to the highest percentage of both: 35.2% of adults and 46.2% of children. There are ten states where the percentage of wireless-only adults and children exceeds 30%. In addition to Arkansas, these are: Mississippi, Texas, North Dakota, Idaho, Kentucky, Oregon, Colorado, Nebraska and Oklahoma. Another 17 states have wireless-only percentages well above 20%.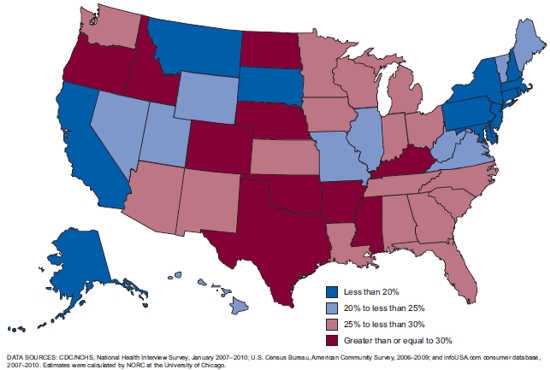 The number of adults choosing to use wireless rather than landline telecoms services is increasing, the NHI notes, a trend that's expected to continue, and one with implications for researchers conducting surveys of all kinds.
"As of the first half of 2010, more than one in four American households (26.6%) had only wireless telephones— an eightfold increase over just 6 years," according to the NHI report, which is carried out by the US Dept. of Health and Human Services Center for Disease Control and Prevention's National Center for Health Statistics. "The prevalence of such 'wireless-only' households now markedly exceeds the prevalence of households with only landline telephones (12.9%), and this difference is expected to grow."
The finer-grained statistical methods used in the NHI survey are a marked improvement over those being used by survey researchers and telecoms companies to estimate the percentage of wireless-only adults and children in the US, according to the NHS. "The results in this report clearly show that, for many states, national and regional estimates are not sufficiently accurate for these purposes," the NHS stated.