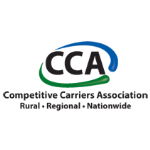 The Competitive Carriers Association has big goals for the new conference to be known as the Mobile Carriers Show that it plans to hold in Nashville in April 2016.
"We hope we will be able to attract new vendors and application developers," said CCA President and CEO Steven K. Berry in an interview.
CCA represents about 100 of the nation's smaller wireless network operators as well as Sprint and T-Mobile. And Berry sees strong interest in developing relationships with these carriers from a range of new entities.
He noted, for example, that he expects companies such as Coca Cola, Home Depot, Cable News Network and The Weather Channel to be on hand for the event because they are interested in enabling the smaller carriers to deliver hyper local content to their subscribers. Those companies already are scheduled for this year's CCA Global Expo March 24-27 in Atlanta.
Mobile Carriers Show Plans
CCA plans for the Mobile Carriers Show include conference sessions focused on topics such as mobile healthcare, the connected car and the connected home.
"Our carriers have to be a little more forward-leaning on some of these services that operate on their network," said Berry. "An enterprise customer is one of the most significant revenue streams a carrier can go after."
Berry also sees opportunities for CCA members to provide connectivity for farm machinery, implements and suppliers. Many of these offerings require a broadband connection and in some cases, CCA members may offer the only viable connectivity option, Berry said.
He cited the example of Union Wireless, which provides service in Colorado, Wyoming and Utah – serving an area Berry said is larger than Great Britain. Noting that there are 600,000 cattle in western Wyoming, Berry said "every one of them could get connected to [the Union Wireless] network."
Berry argued that smaller wireless carriers are well positioned to be the first adopters of new technologies because they can deploy those technologies more quickly than the large national carriers can – and with new technologies such as LTE-Advanced and LTE-U gaining traction, it will be critical for smaller carriers to keep up with these changes.
The inaugural Mobile Carriers Show 2016 is scheduled for April 13-15, 2016 in Nashville and will replace the CCA's annual spring tradeshow.