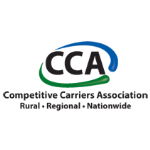 Unlike large nationwide competitors, small wireless carriers traditionally have not made any money on the apps that their customers download because they have not been able to establish relationships with myriad app developers. But the Competitive Carriers Association, which has many small wireless carrier members, hopes to change that with a new app store expected to launch this month.
"We're taking a quality approach rather than a quantity approach," said Brad Blanken, vice president of business development for the CCA, in an interview.
Blanken argued that the "sweet spot" for a wireless app store is about 3,000 to 5,000 offerings and that end users find it difficult to navigate app stores with 700,000 applications or more. He said the CCA is working with Nexva, a company that will operate the CCA app store and act as an intermediary between app developers and wireless carriers.
Nexva has established relationships with developers for nearly 50,000 apps and the CCA will "cherry pick" from that base, Blanken said. CCA and Nexva are using an algorithm to search existing app stores to find highly rated apps that may not have as many downloads as more established apps, he said.
CCA members will be able to select the specific apps from the Nexva offerings that they want to make available to their customers. Blanken noted, for example, that a carrier in Hawaii might be interested in offering a surfing-related app, while carriers in other parts of the country might be more interested in a hunting-related app.
Each carrier will offer customers an interface to the CCA app store customized with the carrier's own branding. Carriers may opt to pre-load the interface on customer handsets and they can also give customers a variety of methods for downloading the interface app.
Operational details
Nexva has relationships with companies such as Syniverse that already have established interfaces to CCA member companies to support customer billing. Nexva will leverage those relationships to enable CCA members to share in the revenues generated through app sales.
App purchases will show up on an end user's bill and the carrier will get a cut of those revenues. The ratio of free apps to paid apps generally runs about 65/35, with paid apps selling for an average of about $1.65 and the average user downloading about three to four apps a month, Blanken said.
Developers traditionally get 70% of the revenues from an app sale, but Blanken said some developers working with Nexva will accept a smaller share in exchange for better exposure. CCA members also will have the ability to share in ad revenues associated with some free apps.
To participate in the CCA app store, CCA members will pay what Blanken called a "nominal" upfront charge and a monthly maintenance fee.
"We tried to make the barriers to entry as low as possible to the carriers," said Blanken.
Blanken declined to reveal how many CCA members currently plan to participate in the program, but he noted that it will mostly be smaller carriers. Larger CCA members are more likely to have already established app stores, while customers of smaller members have had to go directly to app stores operated by companies like Google and Apple, Blanken said.
One developer that will sell through the CCA store is SecurityCoverage, which issued a press release about its deal with the CCA this week.