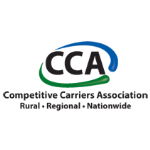 A new offering from Transaction Network Services available to members of the Competitive Carriers Association aims to facilitate LTE roaming between wireless carrier networks. But it doesn't offer a nationwide LTE roaming solution for small regional or local wireless carriers – at least not yet.
TNS previously had a roaming hub for 3G networks that eliminated the need for carriers to establish bi-lateral roaming connections with numerous other carriers, explained Steve Parrott, vice president of product management for TNS's Telecom Services Division. The company now has extended that same idea into the LTE world – and Parrott is hopeful that it will help accelerate LTE roaming.
To use the TNS offering, CCA members will connect to the TNS Data Services Hub at one of 30-40 TNS points of presence in the U.S. Through that connection, a carrier's customers will be able to roam on LTE networks of other participating carriers — including carriers in other parts of the world. Participation also enables U.S. local and regional carriers to receive roaming traffic from other participants, including those located outside the U.S.
The TNS hub is not a magic bullet, of course. A carrier's customers can only roam on networks that use the same spectrum band as the home network. And because LTE has been deployed in so many spectrum bands, each carrier has a limited number of potential roaming partners. Making devices that work across numerous spectrum bands has been challenging because each band requires its own antenna. But Parrott believes the situation will change in the future.
"I have great confidence that the antenna problem will be solved," said Parrott. "The industry knows how to do it even if it takes a few years."
Parrott believes that the TNS hub will help "accelerate decisions that are being made around spectrum and handsets." The company's goal he said is to pave the way by addressing other roaming issues that also must be resolved.
With LTE, he said, there was a shuffling of the deck. Previously CDMA carriers had to make friends with Verizon and Sprint in order to obtain roaming agreements, while GSM carriers had to make friends with AT&T or T-Mobile. But connecting to one another through the TNS hub could enable carriers a wider range of potential roaming partners.
"As spectrum and carriers and relationships change, it becomes an incredibly efficient model to have one connection and to be confident subscribers can have access to other markets [and to know that] serving carriers will be paid for their services," said Parrott.
Parrott's optimism about the interoperability of future LTE devices is refreshing at a time when some other industry stakeholders have pooh-poohed the possibility. I don't claim to know who's right but it's an issue Telecompetitor has been exploring and that we will continue to explore moving forward.