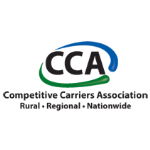 Small wireless carriers could have easier access to something that until now has primarily been the domain of larger competitors as the result of an agreement announced this week between the Competitive Carriers Association and Exacaster. CCA's tier 2 and tier 3 wireless carrier members will be able to obtain a discount on Exacaster's cloud-based customer behavior prediction analytics.
The services can help the smaller carriers effectively run customer relationship management campaigns, said an Exacaster spokesman. "The campaigns are typically of several major types – customer experience/ rewards, retention and upsell/ cross-sell," he said.
Over the last year or two, the nation's largest cellular operators have been quietly putting in place CRM analytic platforms of their own – for internal use and, sometimes, also using the resultant information to support targeted campaigns for third-party marketers. Only customers that have opted in receive promotional messages and no personally identifiable information is shared with the third parties.
Smaller carriers can use the Exacaster platform to obtain similar functionality, the Exacaster spokesman said. "Exacaster provides the data crunching foundation for highly targeted advertising, using customer data which is unique and not widely available," the company spokesman said. "It does not matter if this capability is used by a carrier for its internal CRM needs or offered to third parties by the carrier."
By using a cloud-based option, smaller carriers can avoid the upfront investment that normally would be required for this kind of capability. In addition CCA members can obtain discounts on the service based on how many subscribers they have.
The Exacaster spokesman said industry research shows that two-thirds of data-driven companies outperform their industry peers. "The campaign response rates when targeted by Exacaster show improvements of three to five times when compared to regular targeting," the spokesman said, noting that there are cases where Exacaster has reduced churn by 44% among new customers.
"A typical churn reduction is in the range of 10% reduction," he said.