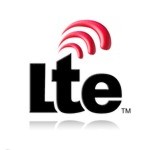 Technology that enables 4G LTE wireless communications over unlicensed spectrum gained broader industry support with the announcement today of the EVOLVE coalition. In a press release EVOLVE said it "will promote the consumer benefits of unlicensed spectrum and new technologies for unlicensed spectrum like LTE-Unlicensed (LTE-U) and licensed assisted access (LAA)."
Founding members of the organization include CTIA – The Wireless Association and the Competitive Carriers Association (CCA), as well as three of the four major nationwide wireless carriers – AT&T, T-Mobile and Verizon. Equipment manufacturers Alcatel-Lucent and Qualcomm also are founding members, EVOLVE noted in a press release.
The EVOLVE Coalition
The LTE-U standard has been controversial, with various parties – including the National Cable & Telecommunications Association, consumer group Public Knowledge and others – expressing concerns that the technology might adversely impact Wi-Fi networks.
Until now Verizon has been the primary LTE-U advocate and was the sole carrier founder of the LTE-U Forum, whose other members included several equipment manufacturers.
On a conference call with reporters this morning, CCA President and CEO Steve Berry said LTE-U and LAA hold "great promise to rural carriers" because they are well suited to addressing "pockets of density" in wireless networks. He noted, for example, that a carrier could use the technology to boost coverage during a football game.
Both LTE-U and LAA provide LTE capability over unlicensed spectrum, but LAA is a global initiative, while LTE-U has been spearheaded by U.S. carriers, who say they will be able to bring LTE-U to market sooner than LAA. The NCTA has questioned the spectrum-sharing mechanisms of both technologies and has expressed particular concern for the method used by LTE-U.
Concerns such as these compelled the FCC to ask the LTE-U Forum for additional information about spectrum-sharing mechanisms and according to Dean Brenner, senior vice president of governmental affairs for Qualcomm on today's conference call, that information has been provided. Brenner cited testing by third party Signals Research, which he said demonstrates that LTE-U "has no adverse impact" on Wi-Fi.
The FCC has not responded to the LTE-U Forum's input about LTE-U, Brenner said.