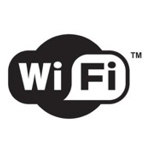 A couple of announcements today illustrate the growing importance of WiFi in carriers' wireless strategy as the carriers seek to shift traffic to WiFi to conserve licensed spectrum and to improve in-building coverage as indoor smartphone use increases.
Devicescape, provider of a "curated" WiFi network, today said it has the "world's largest Wi-Fi services platform" – a platform that provides WiFi connectivity to customers of wireless network operators and delivers intelligence on customer activity when they are WiFi-connected.
And Taqua, which started life as a softswitch vendor, launched a Voice over Wi-Fi Virtual Mobile Core that can give wireless network operators the ability to give customers VoWiFi capability that integrates with traditional cellular calling capabilities such as contact lists.
Devicescape's curated WiFi network
Devicescape's curated WiFi network leverages public WiFi hotspots, keeping tabs on performance parameters and shifting customer traffic to the best available connection. Wireless network operators, including members of the Competitive Carrier Association, use this platform as a means of expanding WiFi coverage – a capability that is particularly useful to carriers without extensive WiFi infrastructure of their own.
According to today's announcement, Devicescape now has 20 million hotspots on its network – and that number continues to grow, as new locations are added using crowdsourcing.
Today's announcement also highlights Devicescape's Engagement Services and its Insight Services. The Engagement Services enable local venues to deliver brand messaging and interact directly with customers, Devicescape said. Insight Services delivers information about customer activity while they are on the curated network to wireless operators who use the Devicescape network.
That's a capability that should be attractive to wireless operators who previously lacked that capability. And it should drive even greater WiFi use as those operators should be willing to shift a greater portion of customer traffic to WiFi when they can keep tabs on what the customers are doing.
Taqua targets Voice over Wi-Fi
Taqua's Voice over Wi-Fi Virtual Mobile Core also should drive more wireless carriers to shift traffic – in this case voice traffic – to WiFi.
Taqua's solution consists of client software that runs on a customer's smartphone and interacts with network-based software to automatically send calls over the network – WiFi or cellular – that has the strongest signal. The Taqua software integrates with the customer's traditional voice capabilities including the dialer, contact list, call settings, call history, voice mail and message waiting notifications to provide a seamless experience, the company says.
In an interview, Taqua Vice President of Marketing Frederick Reynolds said the company is in talks with companies that are interested in offering a hosted version of the Wi-Fi Virtual Mobile Core.
That move would position the hosting company to offer a wholesale wireless offering for communications service providers that don't have their own wireless network. Those carriers would rely on WiFi for a large volume of customer voice and data traffic and would use a roaming agreement for cellular connectivity.