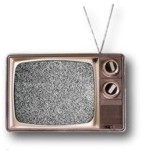 Carlson and Spectrum Bridge today formally announced that they are working together on broadband wireless equipment using TV white spaces spectrum– an arrangement that Carlson CEO Jim Carlson told Telecompetitor about back in March. At that time, Carlson told us the product would support non-line-of-sight communications at speeds up to 16 Mbps – and today's announcement confirmed that as well.
Today's announcement also revealed the name of the new product offering – RuralConnect – a name that highlights the strong appeal the product is expected to have in rural areas. Carlson also said that over the last year, the product had been deployed in "the most rugged parts of the U.S., bringing connectivity to remote communities, schools and public safety entities."
In an email to Telecompetitor today, a Carlson executive said the deployments referenced in the release were made by trial customers that had FCC-granted experimental licenses. Those equipment trials began in early 2011, the representative said.
The representative also confirmed that RuralConnect initially will not support the recently finalized IEEE P802.22 standard for multipoint broadband wireless communications in TV white spaces spectrum, also known as the Wireless Regional Area Network standard.  But the representative said Carlson was compliant with a subset of the standard so far and that P802.22 is likely to guide future development.
"We are very interested in standards compliance so that our products are not only affordable but also transparent within networks so customers can blend technologies and legacy equipment," the representative said.
The P802.22 standard targets a coverage range of up to 100 kilometers, but Carlson has not made any claims about the distance its product will cover.
Spectrum Bridge's role in the partnership is to provide the dynamic database technology that keeps track of where TV broadcast spectrum is vacant and available for unlicensed use by broadband wireless equipment. The FCC paved the way for the use of that spectrum in an order adopted in late 2010 and the first official white spaces deployment occurred in January.  That deployment was a point-to-point implementation, but multipoint technology such as Carlson's is expected to be more popular in rural markets, where it can offer broadband connectivity for installations that cannot support line-of-sight communications.
How long rural network operators will be able to use TV white spaces spectrum on an unlicensed basis is unclear, as the government more recently adopted a plan to auction some TV broadcast spectrum. That auction is not likely to occur for several years, however, and in the meantime, wireless Internet service providers are moving ahead with plans to deploy the technology. The director of the Wireless Internet Service Providers' Association told us recently that WISPs are hoping that after making deployments in vacant TV broadcast spectrum they will have the opportunity to bid on that spectrum whenever an auction is held.