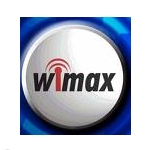 A Canadian consortium of ISPs called Manitoba NetSet is building a WiMAX network throughout the Manitoba province using spectrum in the 3.5 GHz band. The network will be built in phases, with 5,000 households gaining access in the first phase. Huawei has been selected as the primary vendor.
"There are more than 22,000 households in the southern portion of the province that do not have access to carrier-class broadband Internet services and we are committed to delivering this service to all residents of Manitoba," said Charlie Clark, owner of I-NetLink Wireless and President of Manitoba NetSet Ltd.
According to a Huawei press release, the WiMAX network will span "… the southern portion of the province reaching from the Saskachewan border to the west, the Ontario border to the east, the U.S. border to the south, and services will also be made available to regions as far north as The Pas."
The network is being funded in part by the Canadian government through its Broadband Canada: Connecting Rural Canadians program. That program is part of Canada's Economic Action Plan, which is providing $225 million for "the development and implementation of a strategy to extend broadband coverage" targeting Canadians living in unserved and underserved areas.