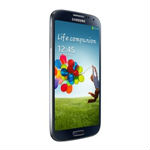 The innovative Samsung Galaxy S4, expected to be available next quarter, can support up to six spectrum bands – including LTE bands — on a single device. The six-band capability is an improvement over many other products currently on the market. But don't expect to see an individual Galaxy S4 that can work on more than one major U.S. carrier's LTE network any time soon.
The nation's four largest wireless carriers and two smaller ones plan to carry the Galaxy S4. That includes AT&T, Leap, Sprint, T-Mobile, Verizon Wireless, and U.S. Cellular
Samsung declined to provide details about the specific devices that each carrier will offer. But Telecompetitor checked in today with two people who have a deep understanding of how mobile devices are built – Roger Entner, lead analyst for Recon Analytics and Wayne Lam, senior analyst with consulting and research firm IHS/iSuppli. Both agreed that Samsung will likely create separate devices for each of the nation's four largest carriers.
That means that, despite the flurry of activity surrounding mobile device unlocking, it will not be possible to unlock a device and take it to one of the other carrier's networks for LTE service.
Each of the three major U.S. carriers that have deployed LTE has used a different spectrum band – and when T-Mobile deploys LTE later this year it will use a fourth.  Factor in the need to support 3G for the foreseeable future and consider that carriers may want to roam internationally and that some will be expanding LTE to additional spectrum bands and you essentially end up with each carrier wanting its own personal assortment of spectrum band/ technology combinations, said Entner.
He predicted, for example, that Verizon Wireless will want a device that supports CDMA in the 850 MHz and 1900 MHz bands and LTE in the 700 MHz Upper-C and AWS bands. In addition he said the carrier likely will want the device to do GSM in the 900 MHz and 1800 MHz bands so that it can roam internationally. Going through the same exercise with each of the other three major carriers yielded three other completely different devices.
"As spectrum holdings become more differentiated, the unlocking argument kind of goes away," said Entner. "Reality bites it in the butt. If you have a very basic phone, GSM will work on AT&T and T-Mobile. If you have basic CDMA, you need a software flush, then it will run on [multiple] networks."
When it comes to LTE, he said, "the whole unlocking argument is a lot more academic."
Another consideration is that if a carrier doesn't need a full six bands for its own purposes, there is a disincentive to adding more bands, said Entner. "The more bands you put in the more power you need," he said — and that could decrease battery life.
"You want to find the right mix between as many bands as possible and as few as necessary," he said.
Currently the major carriers also cannot roam onto one anothers' LTE networks because of the different spectrum bands. Theoretically that could change as carriers will share some bands moving forward. For example, both T-Mobile and Verizon will be deploying LTE in the AWS band. But the issue could be complicated by the fact that Verizon needs to fall back on CDMA for 3G, while T-Mobile needs to fall back on GSM.
And it's not clear that carriers want to roam with one another — at least not the major national carriers.
"They're heavily invested in their own network and don't want to have to pay" to use other networks, said Lam. "They haven't monetized it to the point to say, 'Let's give consumers more coverage.'"