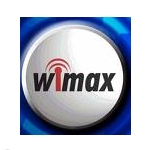 Although some metro areas are still awaiting the arrival of 4G service, one relatively small market—Columbia, Missouri—already has two carriers from which to choose.
Tranquility Internet Services, an Internet service provider that has served the Columbia market since 1997, plans to launch WiMax service on August 15 and will compete with Clearwire, which already offers WiMax in the area under the Sprint brand, the Columbia Business Times reported.  As a large college town, Columbia is the sort of market that is likely to have a high percentage of people interested in high-speed Internet connectivity and in trying new technology options. But can it support two WiMax providers?
Tranquility will not operate its own WiMax network but instead will resell connectivity through an agreement with Full Stream Wireless,  a wholesaler that has built a WiMax network–apparently only in the Columbia area.
Neither Tranquility Internet Services nor Full Stream Wireless responded to inquiries from Telecompetitor. But Full Stream Wireless executive Richard Cravens told the Columbia Business Times that the company plans to "address this market in a different way than Clearwire." The wholesaler's plans include targeting machine-to-machine communications and playing up network features such as security that's "robust enough for banks to use for wire transfers," the Columbia Business Times reported.
According to the Business Times report, Full Stream's beta testers are currently using either thumb drive-size modems that plug into a USB port or a lunchbox-size outdoor unit designed to feed signals inside a home or business. The company is currently in the process of negotiating roaming agreements with other WiMax operators, the report said.
Tranquility Internet Services General Manager Travis Schumacher told the Business Times that the company plans to offer WiMax service under the "Flex" name and will have four service tiers, beginning with a 1 Mbps downstream- 500 kb/s upstream service. The company sees an opportunity to position Flex as a backup to wired service for business customers, the Business Times reported.
Full Stream isn't the first company to plan a mobile broadband network based on a wholesale model. Clearwire acts as both a retailer and wholesaler. And LightSquared has garnered a lot of publicity about its plans to pursue that strategy on a nationwide basis  — although those plans are now threatened by concerns that the company's service interferes with global positioning systems.
In addition we should expect to see some companies that won broadband stimulus funding for mobile broadband networks offering wholesale connectivity, perhaps in addition to retail services. One of the requirements for broadband stimulus recipients was that they make their networks available for use by other companies.
Update:  Full Stream Wireless General Manager Travis Schumacher returned Telecompetitor's call today. He told us the company has wireless licenses in several counties in Missouri and expects to expand service in the future.
In addition to Tranquility Internet Services, he said, "We're in discussion with other resellers but have nothing else to announce at this time."
Full Stream Wireless plans to differentiate its offering by bringing "a more technical and intimate relationship to the market with small and medium-size businesses and a higher degree of service and services," Cravens said.