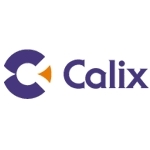 Calix continues to revel in its role as pickaxe provider to the broadband stimulus gold rush, announcing 12 new stimulus project wins today.
The company has announced a total of 87 stimulus project wins to date, so announcements of new wins tend to come quite frequently from the broadband access equipment provider. But the company had been uncharacteristically silent on that front since early December. The announcement today of 12 new wins could indicate a return to business as usual after the winter holiday break. But more likely, it was timed to pique peoples' interest in the company's earnings call tomorrow.
"Since the broadband stimulus program was announced, we have been committed to helping our customers through every step of the process, from drafting applications through rolling out networks and turning up services," said John Colvin, senior vice president of North American sales for Calix, in today's announcement. "The real winners, however, are the over 2.7 million citizens and businesses of the mostly remote and rural areas that will be served by these advanced broadband networks."
One of the Calix wins announced today was for a stimulus project that has drawn criticism from the National Cable Television Association. The NCTA argued that some of the areas that Montana Opticom's project will reach already have broadband. The Rural Utilities Service, which made the award, said the terms of the broadband stimulus program allowed the agency to make awards to areas that were underserved as well as unserved. Apparently the RUS has prevailed, as Calix now will be providing equipment for Montana Opticom's $64.1 million project.
Other companies included in today's Calix announcement include:
Darien Telephone Company – Darien will utilize its $447,000 BIP combined grant and loan award to bring fiber-enabled broadband to Sapelo Island off the coast of Georgia.
F&B Communications – F&B Communications will leverage a $3.2 million Broadband Initiatives Program (BIP) award to bring advanced data, video, and voice services to rural customers in the Iowa communities of Bennett, Lowden, and Delmar.
Gervais Telephone Company – Already completed, Gervais used its $628,000 BIP award to connect two communities with fiber access technologies, including schools and fire departments in northern Oregon.
Iowa Tribe of Kansas and Nebraska – The $764,000 BIP grant will bring an advanced fiber access infrastructure to the Iowa tribe's federally-recognized lands in Kansas.
Northern Arkansas Telephone Company (NATCO) – Deploying both fiber and copper technologies, NATCO will utilize a BIP grant and additional company investment to serve Marion and Boone counties in rural, north central Arkansas.
Ponderosa Telephone Company – Ponderosa will deploy an advanced fiber access infrastructure across a 31-square mile area, which will enable telemedicine and education applications.
San Carlos Apache Telephone Utility – A new fiber access network will be constructed with this $10.4 million BIP grant and loan award to deliver broadband and emergency services to five communities, anchor institutions and tower sites within San Carlos Apache's federally-recognized lands in Arizona.
Shawnee Telephone Company – Shawnee will lead the Southern Illinois Sustainable Broadband Transformation project with its $7.4 million BIP grant and loan award as well as an additional $1 million in outside investment, which will bring broadband services to over 1,200 households, 400 businesses, and 35 schools and anchor institutions in the area.
Stoneham Cooperative Telephone Corporation – This $1.9 million BIP award, composed on a grant, loan, and private investment, will fund a fiber access network to serve the Colorado counties of Weld, Logan, and Morgan.
Thacker-Grisby Telephone Company – Residents, businesses, and anchor institutions in Breathitt County, Kentucky will be served via an advanced fiber access network funded by a $7.4 million BIP grant and loan award.
Wilkes Telephone and Electric Company– Wilkes will deploy a state-of-the-art, fiber-to-the-premises (FTTP) network in Georgia, which was funded through an award of over $48 million in the form of loans and grants.