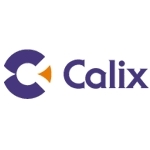 Calix's plan to purchase fiber access assets from Ericsson,  announced today, should catapult the company into the international telecom market, where Ericsson has made some major wins with tier 1 carriers such as Telefonica and Vodafone. In a separate agreement, also announced today, Calix becomes Ericsson's "preferred global partner for broadband access applications" and will be represented by Ericsson's sales force located in 180 countries worldwide.
The main product asset that Calix expects to be acquiring from Ericsson is Ericsson's EDA 1500, which Calix President and CEO Carl Russo described on a conference call with press and analysts today as a "GPON optical line terminal."
Calix already is a strong player in the access market among tier 2 and tier 3 North American carriers  with much of its growth driven by its E7 access platform. And on today's call Russo noted that the E7 has more "headroom" and ultimately should be able to "do more" than the Ericsson product.
Russo added, however, that the EDA 1500 was purpose built for the tier 1 market and "is fully integrated" into the back office systems of key tier 1 carriers worldwide.
"That's highly valuable to us," he said, "and the people who did that are even more valuable."
The purchase agreement calls for Calix to take on as many as 61 Ericsson employees based in Silicon Valley, many of whom originally came to Ericsson when it acquired Entrisphere several years ago.
Russo declined to discuss whether Calix products would interoperate with Ericsson's OLT but he did say there is an Ericsson ONT and added that more information would be forthcoming when the deal is closed. The closing is targeted for fourth quarter of this year. The purchase price was not revealed.
Calix's plan to purchase the Ericsson fiber unit is quite similar to Adtran's acquisition of Nokia Siemens Networks' fixed line broadband access business earlier this year.  There, too, a company with a strong North American presence acquired a portion of a major international company with the goal of boosting its international expansion plans.
Ericsson's broadband access product line also includes several copper-based products, including an IP-DSLAM and a multi-service access platform but those products apparently are not among the assets Calix will be acquiring, as Russo said those products have "end of life status" within Ericsson.