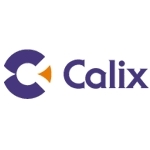 More than half (55%) of rural broadband subscribers received maximum peak downstream speeds of less than 3 Mbps in the second quarter of 2012, according to new research from broadband equipment manufacturer Calix. Nevertheless rural subscribers are generating substantially more Internet traffic than they did just one quarter ago, with traffic rising 53%.
Calix's research was based on data from 65 privately and publicly held independent operating companies and cooperatives in rural areas nationwide. The data was collected through Calix's Compass Flow Analyze network utilization software. Companies studied had an average of more than 5,000 lines, but some had as few as 1,000 and others had as many as 50,000. A total of more than 250,000 endpoints were included in the research.
As Calix notes in its report, the rural average peak download speed is considerably lower than the nationwide average– about one-tenth of the U.S. peak downstream average published by Akamai in its most recent research. Nevertheless the situation is improving.
In the Calix report for the first quarter of 2012, a full 60% of rural subscribers received speeds of 3 Mbps or less.
And some rural broadband customers receive speeds that are comparable to those available in large metro areas. One quarter of subscribers in Calix's report received peak downstream speeds between 4 and 10 Mbps, and 8% received speeds above 10 Mbps.
Traffic boom
Not surprisingly, as bandwidth available to rural users increases, so do traffic levels.
More than half (53.1%) of rural broadband subscribers consume more than 10 GB of data per month, including 22.4% who consume more than 50GB of data per month, according to Akamai.
On the lower end of the scale, 23.9% of rural users consume 2GB of data or less per month and 23% consume between 2GB and 10GB per month.
Video streaming continued to dominate rural Internet traffic, representing 62% of all downstream traffic according to Calix's latest research. Perhaps surprisingly, copper-based connections are representing a growing percentage of total video traffic—generating an average of 6.5 GB of traffic in the period, up from 4.4 GB in the Q1 report.
Calix attributes the rise in copper-based connections to new technologies such as VDSL2 vectoring and bonding, which enable copper connections to support higher bandwidth.
"The combination of new copper technologies, a proliferation of video consuming devices and content moving to the cloud creates a fertile ground for rapid increases in Internet traffic because copper is the most widely deployed access media in the rural U.S.," said Calix Vice President of Software Products Miguel Alonso in a press release about the new research.