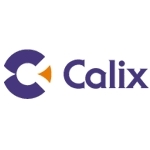 What's been rumored for years is now official – Calix filed documents with the SEC for a $100 million IPO. The Petaluma, CA based manufacturer of broadband access equipment hopes to end up on the NYSE with CALX as their ticker.
As a part of the filing, this private company had to reveal financials. For the 9 months ending September 30, 2009, Calix reported $144.6 million in revenue, and a loss of $25.2 million. For 2008, Calix reported $250.4 million in revenue and a loss of $12.9 million.
Unless they have a blow out 4Q09, it appears as if Calix will come in significantly less in revenue and significantly higher in net loss for 2009, compared with 2008. Could this be evidence of the so called 'destimulus' program? Many vendors have complained that service providers significantly slowed their investment in broadband infrastructure during 2009 while waiting for the results of the broadband stimulus program.
As for the Calix, this is the first step of many, which may or may not lead to an actual IPO.