Over the past few years, Calix as a company has been shifting its focus, from that of a hardware-centric broadband equipment supplier, to that of a software-centric platform and systems provider. Calix of course isn't the only firm attempting this shift – technology hardware has lost its 'sex' appeal in a cloud-based world where 'open source' and 'white box' labels have created a perception of hardware as a commodity business.

At the company's annual customer event, ConneXions, being held this week in Las Vegas, Calix is imploring its broadband service provider customers to make some fundamental shifts of their own. Much of the focus of the event has centered on the need for broadband providers to significantly step up their marketing and customer experience (CX) efforts in order to effectively compete.

Calix says it has a range of products and services that can support this shift, much of which is bundled around a newly announced Revenue Edge program, which includes products focused on the smart home, broadband CX, and professional services that aim to help its broadband service provider customers market and sell it. 
Broadband service providers and telecommunications companies, large or small, have not historically been known for exceptional marketing, at least in comparison to other service industries. Calix, like other suppliers in the market, certainly recognizes its success is directly tied to the success of its customers marketing and selling the products enabled by Calix's technology.
Hence, the analytics and marketing push. It's a realistic view. It's a fairly complex and somewhat heavy lift for broadband carriers, especially smaller ones who dominate the Calix customer base, to successfully take on a diverse product suite like the full smart home. 
The product management portion alone is difficult enough, much less effectively marketing and selling it. And the list doesn't end there — they also have to leverage these new smart home capabilities to deliver a consistent customer experience.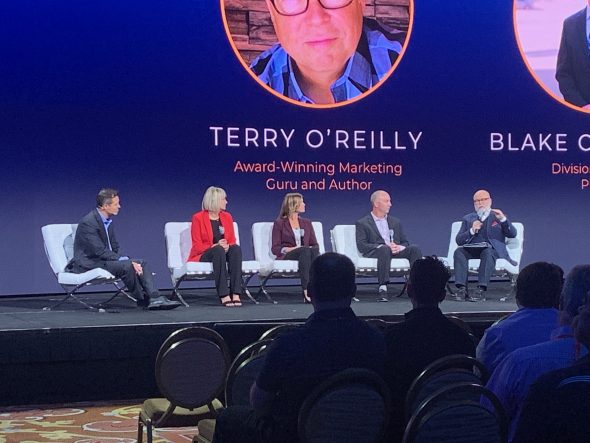 It's interesting to see a marketing and CX focus at an event like ConneXions. Historically events like this are technology and operationally focused. It speaks to an evolving marketplace, where service providers can no longer rely on just delivering the best or fastest technology. 
They need to evolve and focus on delivering a consistent and meaningful broadband CX. That's transformational for most service providers, and for the suppliers who sell them the technology tools they need to help accomplish it.