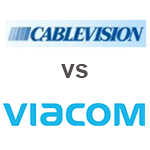 One aspect of the video business that causes much friction between video service providers (VSPs) and programmers is forced programming carriage of channels, creating bloated channel line-ups. Media conglomerates who own multiple channels want VSPs to carry many or most of their channels, paying a monthly subscriber fee for each. Want ESPN? Be prepared to take a bunch of other ESPN channels for the privilege and pay for them all.
Forced Programming Carriage Disputes
Among media companies, Viacom also follows this forced programming carriage strategy. The owner of MTV, BET, Comedy Central, and a variety of other channels has been aggressive in tying channels together. Some may say to their detriment. Cable MSO Cablevision sued Viacom in 2013, saying the practice of forced programming carriage violated anti-trust statutes.
Beyond Cablevision, several smaller cable providers called Viacom's bluff and actually dropped their channels. It was somewhat of a 'watershed' moment in the contentious relationship between programmers and VSPs – service providers walking away from programming deals and vacating that content off their channel line-up.
It led to some aggressive tactics by Viacom, including blocking the websites that offer Viacom programming from the broadband subscribers of these service providers.
Cablevision's dispute with Viacom proved this issue spanned large and small VSPs alike. But apparently, the issue has been resolved. Cablevision and Viacom issued a statement saying the issue has been resolved, but didn't offer any details about the settlement.
"We are pleased to have put these matters behind us in ways that benefit both of our companies and look forward to working together to benefit Cablevision's customers," said the companies in a joint statement.
Some are suggesting the sudden move to settle this dispute stems from the pending acquisition of Cablevision by Altice, and their desire to clear any and all regulatory issues. Viacom may also be a little more open to settling these issues, given their recent performance.
Viacom has lost some of their stature and their programming is seen as less "must have" content as maybe it historically has been. Many of the companies who dropped it say they don't miss it. If you are to believe AT&T, Viacom seems a little more willing to negotiate. AT&T says their recent carriage agreement for Viacom content is the "best deal in the industry."