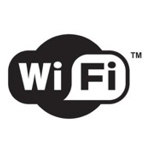 Cable industry non-profit research and development consortium CableLabs March 12 announced that it has licensed new Wi-Fi application software developed in conjunction with Cablevision and other member companies to mPortal for distribution to the cable industry.
To be incorporated in mPortal's Wi-Fi product suite, the new CableLabs application will enable cable Wi-Fi service providers "help their customers find the best Wi-Fi access point near them, improving customer satisfaction and balancing Wi-Fi access point usage," according to a CableLabs press release.
According to the press release, the CableLabs Wi-Fi application software provides cable companies the ability to offer value-added services as part of their Wi-Fi offering, including:
Wi-Fi detection to help customers find the best cable Wi-Fi service near their current location;
Mapping of the Wi-Fi locations with the ability to view details on the performance level and quality of the Wi-Fi access point;
Wi-Fi testing services to determine the quality of experience and available bandwidth of the customer's current Wi-Fi service.
"As a leader in cable Wi-Fi deployments, Cablevision partnered with CableLabs to co-innovate application technologies that measure and improve our customers' experience on the Optimum WiFi network," explained Timothy Farrell, Cablevision's vice president of broadband product management.
"Cablevision continues to expand our Optimum WiFi network, and delivering the best quality customer experience is our number one priority. We have been working with CableLabs since 2011 to co-develop software that helps our customers obtain better connectivity when using Optimum WiFi. We believe this software will improve the cable Wi-Fi offering, and we are pleased to share it with other CableLabs members."