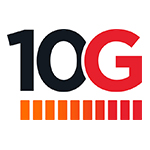 A key driver for 10 Gbps broadband service will be a desire for "instant gratification," said Curtis Knittle, vice president of wired technologies for CableLabs, today. Addressing attendees at the Adtran Connect event in Huntsville, Alabama, Knittle described CableLabs plans for 10 Gbps, as specified in the 10G DOCSIS 4.0 standard announced earlier this year and in other standards.
Knittle noted, for example, that in the past, a family would play a DVD to keep the kids amused in the car, but today families increasingly are downloading movies for that purpose— and they don't want to wait a long time for the download.
DOCSIS 4.0 and 10G are "also about higher reliability and much more intelligence in the network," Knittle said.
CableLabs 10G plans include technology to advise service providers of impending problems before they occur. In addition, it specifies latency of just one millisecond.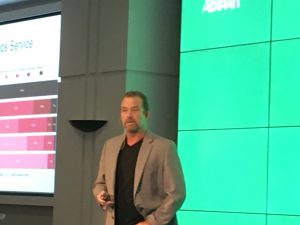 10G and DOCSIS 4.0
10G, Knittle said, is "about how we will live, learn, work and play."
To illustrate, he played one of a series of "10G Access Evolution" videos, which focus on applications the organization expects to see in "the near future."
In the video that Knittle showed, an 86-year old man describes how he had nanobots injected into his brain to seal off an aneurysm. He also said other sensors around his house give him "the confidence to keep being who I am."
[embedyt] https://www.youtube.com/watch?v=k0KIqRAoGBk[/embedyt]
Through an initiative known as Immersive Digital Experience Alliance (IDEA), the cable industry is working on new compression standards to support high-bandwidth applications such as holographic telepresence, Knittle noted.
Like some of the major telcos, CableLabs sees the need for intelligence at the network edge to support new mobile applications. Knittle used the term "split rendering" to describe an application that relies on a combination of edge computing and mobile computing.
Knittle noted that key aspects of what he called "10G advanced optical networking" will include:
Distributed antenna systems
More fiber in the network
Digital, not analog, optics
Intelligence distributed at the edge
Updated to change some DOCSIS 4.0 references to broader 10G references