CableLabs Mobile Wi-Fi aims to improve wireless device connectivity by using a new method to shift connectivity from one Wi-Fi access point to another and from Wi-Fi to cellular. Although the technology is not yet available to end users, it's getting closer, as CableLabs explained in a recent blog post.
This is important to cable companies as they continue to see considerable growth in their mobile offerings. In comparison with services from traditional wireless carriers, the cable company mobile offerings rely more heavily on Wi-Fi.
CableLabs Mobile Wi-Fi
As Steve Arendt, principal architect and director for CableLabs, notes in the blog post, the traditional approach to Wi-Fi handoffs relied on "coercing" a device to connect to a different access point (AP). But as Arendt explains, operation has been problematic.
"Sometimes there's a lag before a device switches APs, and sometimes the device never switches APs," Arendt said. "Or sometimes, the device insists that an AP is still present, even though it no longer is – for example, when you leave your house in your car and your phone insists it's still connected to your home Wi-Fi."
CableLabs Mobile Wi-Fi uses a different approach to handoffs.
As Arendt explains, "Instead of asking the phone to reconnect to a different AP, CableLabs Mobile Wi-Fi moves the network itself to the new AP. It does this using a virtual basic service set, or VBSS. A VBSS is a network set up exclusively for use by one device and can be moved from AP to AP without the device disconnecting and reconnecting. This makes the transitions between APs seamless and transparent to the phone."
The next step in the development process, Arendt said, is to include CableLabs Mobile Wi-Fi capability in the open source prplMesh implementation of Wi-Fi Alliance Easy Mesh.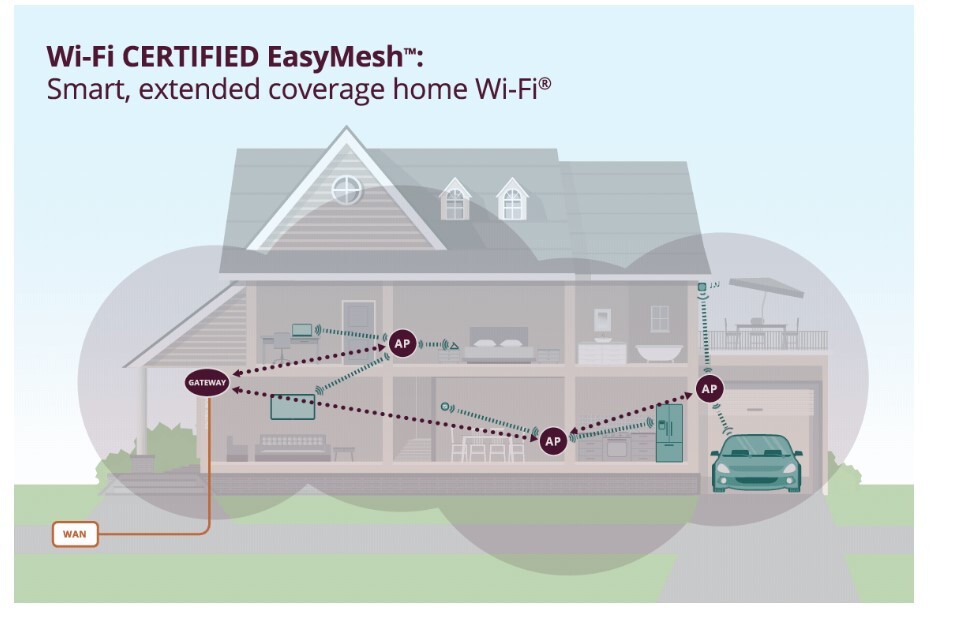 Wi-Fi Alliance Easy Mesh is designed to enable network setup and device onboarding with minimal user intervention. Once established, the network self-monitors to optimize performance.
The prpl Foundation describes itself as "an open-source, community-driven, collaborative, non-profit foundation that strives to enable the security and interoperability of embedded devices."
Arendt's post does a good job of explaining CableLab's Mobile Wi-Fi in layman's terms. It's available at this link for those desiring more information on this topic.