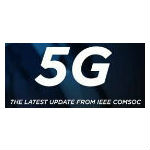 Non-profit cable industry research consortium CableLabs has joined NYU WIRELESS adding resources to the university research center's drive to develop super-fast, next generation (5G) mobile network technology. CableLabs is NYU WIRELESS's twelfth industry affiliate, joining the likes of Intel, Qualcomm, Samsung and other industry leaders.
It's estimated that some 50 billion devices will be connected to the Internet worldwide by 2020, NYU WIRELESS highlights in a news release.
"In order to keep pace with demand, the Federal Communications Commission (FCC) recently began exploring the potential of mobile services in the millimeter-wave (mmWave) radio spectrum – an area in which NYU WIRELESS is developing fundamental science and mathematical channel models needed to create 5G equipment," the university research center notes.
Similarly, CableLabs is working to develop the next generation of wireless broadband technology. Its members have a strong vested interest in developing cost-efficient new technologies capable of enhancing wireless telecommunications and computing. "[M]ore than half of all broadband traffic across all technologies [is] initiated over Wi-Fi," NYU WIRELESS points out, "and new spectrum policy supporting wireless broadband [is] of strategic importance for the cable industry and broadband subscribers."
Growth in demand for wireless data has been forecast at 60 percent annually for decades to come. Indications based on scientific research to date suggest use of mmWave spectrum could boost wireless data capacity 1,000-fold or more, NYU WIRELESS says.
NYU 5G Research Program
NYU (New York University) Polytechnic School of Engineering launched the NYU WIRELESS initiative in August 2012. "The addition of CableLabs as an industry affiliate sponsor is exciting not only because of the depth of research insight it brings, but because it illustrates just how quickly technology leaders are embracing the drive to 5G," founder and Director Professor Theodore (Ted) Rappaport was quoted as saying.
"The pace is much more rapid than the changeover to 4G—and it promises to vault the U.S. into a leadership position while ushering in a phase of thrilling research and development and products that will create jobs, wealth, and access to extraordinary new services and capabilities."
Added CableLabs' SVP of network technology Dan Rice: "The use of mmWave frequencies provides a viable solution to meet the data-rates and speeds promised by 5G. In order to ensure the most effective use of its capacity, it will require a ubiquitous wired network to offload data.
"The cable industry has invested a lot in its network and provides a robust and reliable platform for connecting wireless cells to the Internet. Collaborating with NYU WIRELESS enables us to solve the technical challenges of mmWave frequencies for the next generation of wireless broadband."