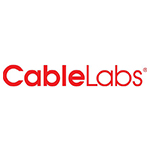 New Wi-Fi technology developed by CableLabs aims to enhance Wi-Fi performance by adding one or more downstream-only channels to the single bi-directional channel currently used in Wi-Fi. In a pre-briefing with reporters, CableLabs Vice President of Wireless Belal Hamzeh pointed to video streaming as an example of Wi-Fi traffic that could see improved performance with the CableLabs dual channel Wi-Fi technology.
A broadband provider could opt to use a secondary downstream channel for video streaming traffic to provide "seamless connectivity," thereby enabling video over wireless to offer the same performance as video over a wired connection, Hamzeh observed. This would seem to be an attractive option as more and more households opt to use subscription video on demand and other video offerings that rely on streaming technology.
CableLabs Dual Channel Wi-Fi
CableLabs hopes to spur the development of dual channel Wi-Fi equipment by offering open source code for the technology. As Hamzeh explained, CableLabs has developed code for RDK-B and RDK-V platforms, which he described as "open source development environments" for set-top boxes and home gateways, respectively. He said RDK-B and RDK-V were similar to the OpenWrt program, which the OpenWrt web page describes as "a Linux operating system targeting embedded devices" that allows developers to "build an application without having to build . . . complete firmware around it."
CableLabs said it is working with Edgewater Wireless to develop a dual channel Wi-Fi implementation for OpenWRT platforms. Hamzeh hopes to see some dual channel Wi-Fi products commercially available in 2020.
CableLabs could be thought of as the research and development arm of the nation's major cable companies. Asked whether he expects to see broadband providers outside the cable industry adopting dual channel Wi-Fi technology, Hamzeh noted that the open source approach means that the technology is "available for anybody to review and implement."
According to a CableLabs blog post, dual channel Wi-Fi achieved data transfer speeds 12 times faster than traditional Wi-Fi technology in CableLabs testing. Dual channel Wi-Fi is compatible with all Wi-Fi releases, including Wi-Fi 6, according to the blog post.
In a presentation shared with reporters on yesterday's pre-briefing call, CableLabs noted that earlier-generation Wi-Fi devices also will benefit from dual channel Wi-Fi. By moving downstream data onto the secondary channel using at least one dual-channel device, airtime is freed on the primary Wi-Fi channel, thereby improving performance on the older devices, CableLabs said.