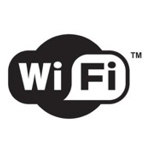 CableLabs has released an update on its contribution to The Wi-Fi Alliance's EasyMesh program.
It's been about a year since the program was introduced, and certifications are ongoing. CableLab's says that deployed Wi-Fi EasyMesh platforms are working well and are easy to deploy.
The update focuses on addressing the reality that products not certified for Wi-Fi EasyMesh are opaque to operators and provide scant – or no – information. CableLabs is working closely on the evolving standard with The W-Fi Alliance. The updates add Wi-Fi Data Elements, which support the diagnostics necessary to find and fix issues.
The updates:
Wi-Fi EasyMesh Controller-centric collection of Wi-Fi CERTIFIED Data Elements' diagnostic data from all connected APs;
Enhanced backhaul security with SAE;
Optimized use of available channels with coordinated channel scanning (including DFS channels);
Network traffic separation with virtual local area networks (VLANs), such as private and guest networks
Wi-Fi CERTIFIED Agile Multiband support for improved client connections.
The blog post announcing the additional functionality was written by John Bahr CableLab's Principal Architect for Wireless Technologies. He writes that the benefits the updates enable are simultaneous authentication of equals (SAE), coordinated channel scanning, network traffic separation and Wi-Fi Agile Multiband support.
Bahr excerpted a comment from another blog post – written by Josh Redmore, another CableLabs' principal analyst — to illustrate the importance of the updates: "The ultimate iteration of [remote Wi-Fi troubleshooting] is a fully automated proactive network maintenance system, where Wi-Fi issues are resolved before they impact your customer. When Wi-Fi becomes self-healing, customers enjoy seamless access to your services."
In November, Maravedis LLC predicted that there will be 294 million homes with managed home WiFi networks by 2025, a greater than seven-fold increase over the 40 million worldwide the firm says will be networked in such a way this year. The researchers noted several approaches to enhance WiFi performance, including open source, EasyMesh and proprietary.