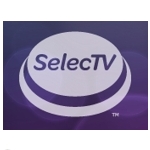 Major cable industry forces are backing Canoe Ventures in an initiative aimed at fostering adoption and growth of ITV–interactive television–in the U.S.
In a big demonstration of support for Canoe's efforts to develop an interactive digital television platform, MSOs Bright House Networks, Cablevision, Charter Communications, Comcast, Cox and Time Warner have joined with cable industry associations the Cabletelevision Advertising Bureau, the Cable & Telecommunications Association for Marketing and CableLabs and national advertising and programming partners to launch SelecTV, a single, nationwide ITV brand that "promises a seamless and secure interaction between the viewer, the cable company and the programmer, advertiser or content provider across all major U.S. cable systems," according to today's news release.
"Working together, cable is introducing innovative ITV applications across the country with unprecedented scale this year. Canoe spearheading SelecTV on behalf of the industry has resulted in cable taking an important step towards delivering national ITV capabilities with one common face for the viewer," said Steve Burke, COO, Comcast. "Our industry's growing ITV capabilities enable content providers to engage with consumers in ways that are meaningful to them. With SelecTV, we are introducing a brand that reflects the value of what we deliver."
The effort appears to be focused more on ITV advertising and commerce–than providing viewers with more in the way of interactive viewing options, at least at this point in time. Cablevision chose Canoe Ventures to develop its Optimum Select ITV service, which was launched last October. Cablevision subscribers were able to use their remotes' select button to "opt-in" and receive three free samples of Gillette's shower-gel. Gillette anted up a total of 30,000 samples and they went in a week. Century 21 and Unilever's Degree Fine Fragrance Body Mist brand also participated.
"We hope that SelecTV will come to signal for viewers the value of interactive television content, and therefore, encourage more viewer participation with ITV. Being brand stewards themselves, advertisers and agencies are gratified by the news that, with the introduction of SelecTV, there will be one uniform branded identity that will signal interactivity and draw attention to advanced advertising applications on TV," said Sean Cunningham, CEO and President, CAB.
Canoe will manage the SelecTV initiative and license it for use by "certified cable television providers, their programming partners and advertisers."