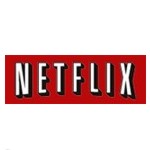 Customers of three smaller cable companies will have an easier way to watch Netflix as the result of deals announced Friday with the provider of over-the-top video content delivered via the Internet.
"We're competitive service providers," said Jim Holanda, who is CEO of two of the cable companies, in an interview. "We continue to find new technologies to distinguish ourselves from competitors and give customers a better experience."
Holanda is CEO of RCN and Grande Communications – two companies that overbuilt incumbent cable operators. The third company in the deal is Atlantic Broadband, a company formed through the purchase of several cable systems from Charter Communications.
Atlantic Broadband Chief Strategy and Marketing Officer David Isenberg offered a similar take in an email message. The new capability "will dramatically simplify and enrich the viewing experience for Netflix and Atlantic Broadband . . . customers," he said.
How it works
The new Netflix capability relies on a TiVo box that automatically integrates a previously developed Netflix app to deliver what in effect could be perceived as a Netflix channel on the cableco's channel line-up. The concept puts Netflix on par with say HBO, Showtime, or other premium channels. Customers who search for content through the TiVo interface will see results that include Netflix content, right along with other channels and VOD (if offered).
Holanda noted that end users who bought a TiVo box at a retail outlet have already been able to use it to integrate Netflix content but people choosing that option pay a monthly fee to TiVo that won't be entailed when they get the TiVo box through one of the cablecos. Several smaller cablecos have been offering TiVo as a DVR/STB combination, and do charge their end customers directly for the privilege.
The final piece that had to be put into place before the cableco offering could be launched was for Netflix to clear the rights with content providers to allow content to be provided over a set-top box, Holanda said. Those rights were obtained earlier this year, he said. By utilizing Netflix, smaller cablecos have the option of forgoing a VOD option of their own (saving the CAPEX and OPEX associated with it), by pushing customers towards the OTT provider's movie and other programming options.
Grande, RCN and Atlantic Broadband all have previously deployed TiVo boxes – and both Holanda and Eisenberg said those boxes will have the capability to support the Netflix capability without an upgrade.
According to Friday's announcement, however, customers of all three cablecos will still have to pay Netflix for the Netflix service.
A new trend?
Now that the business and technology pieces are in place, it will be interesting to see how many other cable companies opt to offer an integrated Netflix option. The largest cable companies until now have viewed Netflix and other OTT video providers as competition and have tried hard to keep them at bay. I'd be surprised to see that change unless the big cablecos see strong market pressure from overbuilders like Grande and RCN as a result of the Netflix option.
Whether AT&T and Verizon will want to integrate Netflix into their video offerings is less clear.
Both companies already are delving into OTT video. AT&T just last week announced a joint venture with The Chernin Group that aims to create a new OTT offering. And Verizon already offers OTT video through a partnership with Redbox and is evaluating other OTT options through their recent OnCue assets acquisition from Intel.
On one hand, the telcos may see these offerings eliminating the need for Netflix. On the other hand, they might see Netflix as a valuable complement to their other OTT efforts.
Two groups that should be very interested in the Netflix option, however, are other small cable companies and small telcos. With the costs of traditional cable content escalating, many of these companies are exploring a range of alternatives – and considering how well established Netflix is in the OTT market, an offering similar to what Grande, RCN and Atlantic Broadband have launched may have strong appeal.