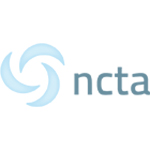 Just what and how much does the cable industry contribute to the U.S. economy? More than $386 billion in direct, linked and indirect economic impacts, as well as 2.7 million jobs in 2014, according to "America's Cable Industry: Working for the Future, Delivering the Future," a new market research report produced by Bortz Media & Sports Group and released September 2 by the National Cable & Telecommunications Association (NCTA).
At least 300 cable industry employees reside in each Congressioal District in the U.S., the study reveals. The number of jobs added to the cable industry since 2002 totaled 1.25 million. It's not said whether this is on a net or gross basis.
In total the industry provided jobs for 207 million people in the U.S. They earned $116 billion in personal income in 2014. In addition, the Bortz-NCTA report noted that subscriber taxes and fees contributed $3.4 billion in revenue to state and local governments' treasuries.
Average peak cable Internet connection speeds exceeded 30 Mbps in all 50 states, according to the report, while the introduction of new ¨Anywhere, Anytime¨ connectivity and Internet services is an example of industry innovation.
Cable Industry Economic Impact
NCTA offers highlights of the report in a press release:
Infrastructure investment: The cable industry has led the development of the country's broadband infrastructure, investing more than $230 billion since 1996.
Boosting the economy: Cable's economic impacts are spread throughout all major sectors of the U.S. economy. Top cable companies have been recognized as "Investment Heroes" for their strong commitment to domestic capital investment even as the economy struggled through its recovery. With a total economic impact of $386 billion, all major sectors of the U.S. economy benefit from cable's continued growth.
Local economies: In 2014, franchise fees paid to local municipalities totaled over $2.4 billion. In addition, subscriber taxes and fees added $3.4 billion in revenues to state and local government coffers.
Social responsibility: The industry's total cash and in-kind donations were more than $1 billion in 2014.