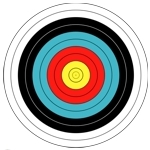 The FCC approved Comcast's acquisition of CIMCO, a Chicago based CLEC, paving the way for Comcast to continue its march towards significantly growing its SMB and Enterprise telecom market share. Comcast is also in the process of acquiring New Global Telecom. In fact M&A activity for CLECs, particularly among cable MSOs, may be heating up.
In a research note, Stifel Nicolaus reports that when authorizing the Comcast-CIMCO transaction, the FCC "affirmed a regime to streamline" CLEC acquisitions by cable MSOs. Stifel notes this development may encourage more CLEC acquisitions by Comcast and its cable MSO brethren.
Cable MSOs have long recognized the benefit of building a business line around SMB and Enterprise telecom services. Companies like Comcast, Cablevision, and Cox have made significant progress in growing that part of their business. In fact, it's one of the fastest growing parts of the overall cable MSO business.
With some exceptions, these cable efforts have focused on small and medium businesses – companies with less than 100 employees. They have some compelling offers that compete well against incumbent phone companies and CLECs. Now they may set their sights on much larger fish, and may use acquisition to quickly grab market share.
Companies like XO, TW Telecom, and PAETEC may start to get a serious look from cable companies, if they haven't already.