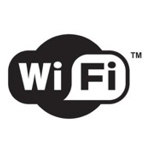 The cable industry's short term wireless strategy is quite clear. Offer as much broadband wireless coverage as possible – in effect extending the home broadband experience to as many locations as possible outside of the home. The technology to achieve that goal is less important, than the ability to provide it.
The most recent example of this strategy is highlighted by BroadbandReports.com today with their scoop on a Wi-Fi roaming agreement now in place between Cablevision, Time Warner Cable, and Comcast in the New York metropolitan area.  "This agreement – the first of its kind and, we believe, the first of many – combines the reach and the value of our respective WiFi deployments and delivers fast and free wireless Internet access that stretches across the market, at a time when consumer demand for mobile data is exploding," says Cablevision president of cable and communications John Bickham.
As consumers continue to value mobile devices like the new Apple iPad and smartphones with Wi-Fi capability, cable companies hope to be seen as a preferred provider of broadband regardless of location. These Wi-Fi initiatives, which are complimentary services for cable modem subscribers, help them achieve that objective. Let's call it a 'portable' broadband strategy
These wireless strategies don't end with portable broadband. Both Comcast and Time Warner Cable (and others) are also pursuing mobile broadband coverage through the resale of Clearwire WiMAX services, building a respectable mobile broadband footprint. And as IP voice becomes commonplace for wireless services, the end game for cable's wireless strategy won't look too different than what we now see from their telco competitors.