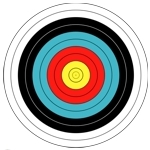 NCC Media — a company owned by cable operators Charter, Comcast and Cox – said today that it is creating a new division that will "design, deploy and sell unified advertising solutions" that will use "non-personally identifiable data and targeting capabilities to create advanced video advertising products." The NCC Media targeted advertising offerings will launch later this year.
NCC Media has been around for several years and in addition to representing cable company video providers, the company also represents major satellite and telco video providers. Comcast's former national advertising sales team will form the foundation of the new NCC Media division, according to today's announcement
Potentially the targeted advertising offerings could boost advertising revenues at a time when video providers are seeing customers shifting away from traditional linear video programming. An AT&T executive in August offered a sense of how big the targeted advertising opportunity could be when he told attendees at an investor conference that AT&T addressable advertising commands a cost per thousand (CPM) in the range of $35 to $40, in comparison with a $12-to-$13-CPM for non-addressable advertising.
NCC Media Targeted Advertising
According to a Comcast spokesperson, NCC Media's targeting capability will be based on viewership on mobile devices, as well as on linear TV, on demand and on-line. However, the spokesperson was not able to clarify whether targeting would be available for telco and satellite video providers that NCC Media represents or only for cable company offerings.
Any targeted advertising that NCC Media might offer on services provided by companies such as Verizon or AT&T/ DirecTV would be in competition with similar offerings that both of those companies are developing. AT&T has said that it gets unique data as the operator of a wireless network.
Cable companies generally avoid competing with each other so it's not surprising to see the major providers collaborating on targeted advertising. As a result, the cable companies can offer a near-nationwide footprint, which would seem to have appeal for potential advertisers. As the owner of DirecTV, which provides service nationwide, AT&T also can offer a national footprint – although DirecTV's market share is lower than that of the local cable company in many markets.
The general manager of the new NCC Media division will be Andrew Ward, who comes from a similar role within Comcast, according to today's press release.
Comcast confirmed that targeted ads would be available "across linear, digital and video on demand platforms" but did not answer a question about the technology required to deliver targeted advertising over a traditional linear video platform.
We will publish an update whenever we receive additional information.