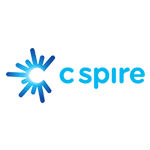 One of the reasons gigabit networks have seen strong uptake of late is that communities and service providers are learning from each other about the best way to go about making these networks a reality. Google, for example, took the lead in creating a blueprint for how communities and network operators can work together to minimize deployment costs, including targeting neighborhoods for the service based on the level of interest expressed by neighborhood residents.
As an announcement today from ADTRAN illustrates, providers of gigabit equipment are also getting in on the gigabit information sharing trend. The announcement touts the efforts of C Spire to create a new "Silicon South" economy in Mississippi through gigabit connectivity. The release also notes that ADTRAN is supplying fiber-to-the-home equipment to C Spire to support its gigabit deployment but, unlike with customer announcements from most vendors, that's not the headline – and the release also highlights various efforts that both C Spire and ADTRAN have undertaken to spread the word about gigabit broadband.
C Spire Gigabit Network Initiatives
When it comes to stirring up community interest in gigabit broadband, there's a lot that could be learned from what C Spire is doing in Mississippi. The carrier last year announced plans to bring gigabit service to communities throughout the state based on where the greatest percentage of residents showed interest in the service by making a ten dollar deposit. To drum up local interest, the company has conducted an ongoing public awareness campaign emphasizing the economic benefits that gigabit connectivity can bring to a community.
C Spire's web page includes a wealth of information about gigabit networks, covering topics such as "A Brief History of Fiber Optic Technology"  and "Four Ways to Help Your Neighborhood Become a C Spire Fiberhood."
The company also has done a lot of community outreach about its gigabit plans, consistently emphasizing the important role that gigabit connectivity can play in a community's economy.  Importantly C Spire also has demonstrated its own commitment to the region's economy by also investing in a new data center that will benefit from the gigabit connectivity and which the carrier hopes will also help spur economic development.