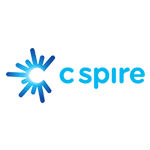 C Spire has built two "super switches" capable of withstanding Category 5 hurricanes, the company announced yesterday. One of the C Spire super switches is in Semmes, AL; cost $2.1 million to build and is housed in a 4,800 square foot facility. The other — in Hattiesburg, MS — cost $6 million to build and is in a 2,600 square foot facility.
Each has a hardened and reinforced shell, is made of concrete and has redundant 500-kilowatt diesel power generators, a grid of backup batteries and assorted other redundant features and equipment.
Category 5 hurricanes can generate winds of 155 miles per hour. "These super switch facilities will help ensure that essential voice and data communications continue for our customers even when we experience severe weather and other life-threatening situations," Mark Rigney, the senior vice president of core network for C Spire, said in a press release.
The company has other tools with which it deals with hurricanes. It can use its microwave network to distribute signals if landlines are lost or destroyed. It also owns cells on wheels and cells on light trucks (COWs and COLTs) that can temporarily replace cell sites that are not operational. Finally, the company is looking into the use of drones for the same purpose.
Preparation does pay off.  When Hurricane Florence hit North Carolina last year the telecommunications network showed considerable resiliency, according to a study by OpenSignals.
The market research firm looked at the impact of the storm and its aftermath on the communities of Wilmington, Jacksonville, Myrtle Beach and Fayetteville. Preparations made before the storm likely helped keep LTE networks up and running, according to the report. Availability was 95% during the 30 days before the storm and only increased a bit afterwards. The lowest point was two days after the storm, when availability was 86.8%. Network performance returned to normal three days later.