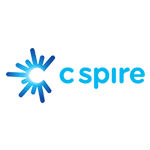 A C Spire 5G fixed wireless offering launched last month in a subdivision near Gulfport, MS uses millimeter wave spectrum. According to C Spire, residents have seen download speeds of up to 750 Mbps and upload speeds of up to 600 Mbps. Latency is as low as 8 milliseconds.
The offering focuses on an 84-home Landon Place subdivision served by equipment operating in the 28 GHz spectrum band. C Spire's equipment vendor is Phazr. In an emailed statement, C Spire tells Telecompetitor they are building the network so that homes are no more than half a kilometer from the serving tower or small cell. Currently C Spire is charging $50/month for uncapped service with no contract or install fees.
"We use areas like this residential subdivision to continue our efforts to deliver on the promise of moving Mississippi forward with ground-breaking internet access for consumers and businesses," C Spire President Stephen Bye said in a press release. "In our state, broadband technology is the path to a stronger economy, more jobs and a healthier lifestyle."
Bye said C Spire plans to deploy fixed wireless to "thousands of consumers and businesses across the state over the next several years," but did not specify whether those plans were based on 5G. The press release does note, however, that C Spire is partnering with Phazr to develop affordable 5G millimeter wave equipment, including client devices and base stations. The press release also noted that the goal was to develop "affordable 5G millimeter wave solutions" to "extend" company's 8,700 route-mile fiber network, much of which is "at the edge of many neighborhoods, towns, cities and counties."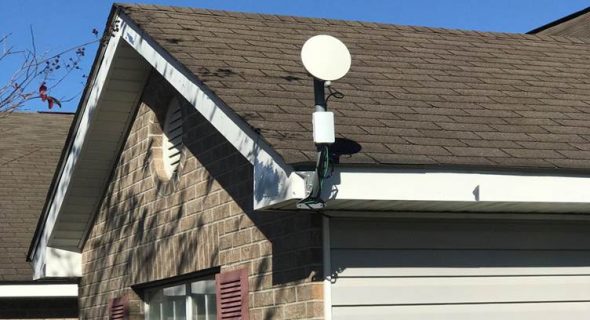 This '5G' service is not currently compliant with 3GPP 5G standards, although a spokesperson from C Spire says 5G standards are a somewhat gray area. "As long as technologies provide service and performance capabilities that align with the IMT-2020 vision, that technology is effectively 5G. This includes 802.11 ax/ay, 3GPP NR, and more."
C Spire operates the nation's seventh largest wireless communications unit and offers business and consumer services including voice, video, Internet and wireless. One area in which the company is specializing is not surprising, considering the rural nature of the state. The service provider conducted a precision agriculture pilot during the 2018 growing season.
Bernie Arnason contributed to this post.