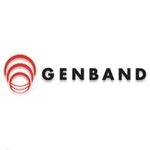 GENBAND has completed its acquisition of Nortel's IP switching portfolio, also known as the Nortel Carrier VoIP and Application Solutions Business (CVAS). GENBAND intends to combine those assets with its media, session and security gateways. The combined effort will offer an end-to-end IP softswitch platform, competing with the likes of Metaswitch, Alcatel-Lucent, and others.
It's a development worth noting. Beyond its one time tier one and global carrier reach, Nortel also held a very significant position in the tier 2 and 3 telco space with their DMS 10 switching platform. In the past few years, Nortel has had limited success in migrating these smaller carriers to the CVAS platform, thanks in some degree to its bankruptcy issues. That's opened the door for companies like Metaswitch, who is having great success in the independent telco space.
But with Nortel's bankruptcy issues out of the picture now, the market for softswitching platforms may have gotten a lot more interesting. GENBAND is also taking on the service contracts of Nortel's embedded legacy DMS switching base. As a result, I suspect we'll see a major effort from GENBAND to convert those TDM switches into IP based softswitch platforms, creating some interesting dynamics between GENBAND and its competitors.