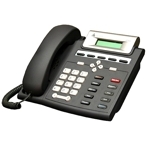 While there is still some debate about when to pull the trigger on residential VoIP, the move to business class VoIP is well underway, and according to ABI Research, will represent $20 billion in annual revenue by 2015. ABI analyzes VoIP integrated access, SIP trunking, hosted IP-PBX/IP Centrex and managed IP-PBX services in their recent Business VoIP Services study.
"The trend of companies outsourcing their communications infrastructure has taken off in earnest, as enterprise decision-makers look for cost savings without having to compromise on features and functionality," comments senior ABI analyst Subha Rama.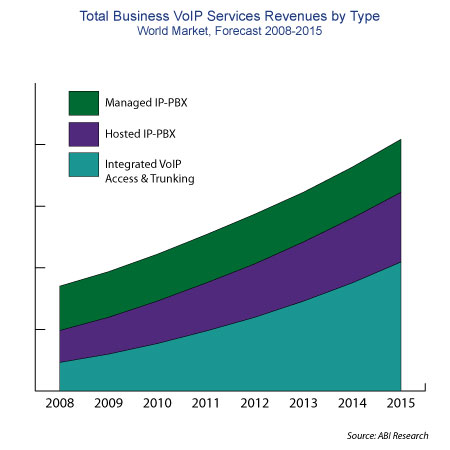 ABI reports a couple of sweet spots for service providers to target. Smaller companies that are looking to replace legacy PBX and key systems, while reducing CAPEX in the process, and large enterprise customers  who are also beginning to look at 'cloud based' IP communications infrastructure.
We've highlighted several companies, particularly Windstream, who are bulking up their enterprise capabilities to take advantage of this growing trend. Indeed, building business IP voice capabilities is a smart move for carriers of all sizes.