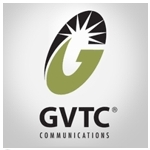 Texas-based Independent telco GVTC recently achieved an impressive milestone, signing up the 5,000th customer for its home security service.
GVTC's Internet and Security Product Manager Tom Zanoli attributes much of the company's success in the home security market to its bundled service offerings. Customers who sign up for alarm monitoring in combination with a $129.95 per month triple play of video, voice, and data pay just $19.95 a month more for security monitoring. In comparison, customers who purchase security on its own pay $24.95 a month when they sign a three-year contract.
GVTC isn't the only communications service provider that has bundled security with multi-play services. That's a move that some other Independent telcos, AT&T and several cable companies also have made.
But while most of those companies are quite new to the security business, GVTC has offered security services since 1988. And while some communications service providers use their traditional cable or telephone technicians to also install and service alarm systems, GVTC has security technicians devoted solely to that side of the business.
The company doesn't have its own central monitoring station, however. Instead it relies on United Central Control for monitoring.
According to UCC, GVTC is among just one percent of security companies that has reached the 5,000-customer level.
Zanoli estimates that GVTC has between 100 and 150 competitors on the home security side. But by differentiating its offering through service bundling, GVTC has garnered a market share of about 25%, Zanoli said. Most of its home security customers are residential, but the company does have some business customers for security services.
GVTC relies primarily on phone lines for alarm communications – an approach that is declining in popularity as more and more consumers forego a traditional home phone. The company does offer cellular communications as an option for its alarm systems, but typically only for backup. Here, too, GVTC has chosen a different strategy than other communications service providers. AT&T, for example, has chosen to focus on wireless, while the cable companies are emphasizing landline broadband connectivity. But perhaps traditional phone line connectivity makes sense for GVTC considering its strong emphasis on bundling security with its triple play offering.
Zanoli also noted that GVTC is planning some enhancements to its monitoring services. "We're looking at growing the base by having more interactive services such as thermostats, door locks and cameras that can be managed through a smartphone or computer," he said. "If we give customers the tools to use with their mobile phone or personal computer, it adds value and stickiness."
Those tools, he said will enable customers to "do things they couldn't before."
Some service enhancements are targeted for availability before the end of this year, while others will debut in early 2013, Zanoli said.