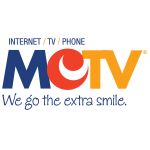 Even though cable companies offer the fastest broadband speeds in many markets today, some are beginning to make network upgrades to increase speeds further or to prepare themselves for that eventuality. And while most large cable MSOs, in general, are looking to extend the capabilities of their existing hybrid fiber coax (HFC) networks, some smaller cable companies (and at least one large MSO) are making a bigger shift and deploying fiber-based passive optical network (PON) technology, as recent news from Ohio cable company MCTV illustrates.
MCTV launched a project to deploy PON throughout its eight-county service area in 2017 and has now completed the aerial build portion of that deployment.
Even when they choose PON, cable companies often opt for the Ethernet PON (EPON) version of the technology, but according to an email to Telecompetitor from MCTV President Robert Gessner, the company is using GPON – the type of PON technology more commonly used by telcos.
MCTV began investigating PON in 2016 and according to Gessner, the company investigated both EPON and GPON.
"We found that GPON was more fully developed with readily available products," he told us. "That is logical since GPON has been available in the telephone industry for some years. EPON did not have the same advanced state of readiness. Given our size and resources, we needed technology we could count on to be ready. At that time, it was GPON."
Cable Company PON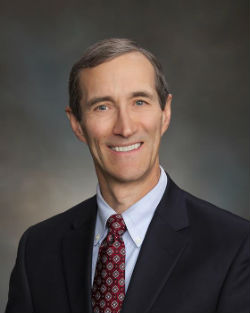 MCTV calls its PON-based service Excellerate, and according to a press release, the company now serves 1,700 customers using that technology.
Gessner said symmetrical 100 Mbps service is currently the fastest service the company offers over the Excellerate network – an offering that sells for $89.95 monthly. But the PON technology could support higher speeds in the future if merited by customer demand. MCTV also offers 100 Mbps downstream speeds in areas still served by HFC, but the upstream speed is lower.
In a press release, Gessner said MCTV chose PON technology for several reasons. "By building out our already robust fiber network, we will be able to keep pace with consumer demand by making upgrades in the future without expensive system rebuilds," he observed. "PON also requires less equipment in the field which means fewer points of failure. This, in turn, means a reliable experience for customers."
It's quite common for cable companies to use PON technology for greenfield deployments but less common for them to do an overbuild of existing facilities as MCTV is doing. Each generation of the DOCSIS technology that delivers broadband over HFC networks has improved on the speeds that can be supported and cable companies can further improve speeds and capacity by bringing fiber deeper into the network and/or increasing the number of fiber nodes in the network using distributed access architecture (DAA) technology.
The original purpose of HFC networks was to deliver video programming, however, and that reality that has made it challenging for cable companies to offer symmetrical broadband speeds, although the full-duplex DOCSIS 3.1 standard published in later 2017 aims to address those challenges.
Other cable companies that are upgrading to PON technology include Altice USA, ImOn and others.