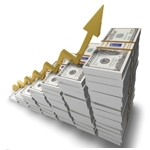 North American telecom services' revenues–voice, Internet and video–are on track to rise 2.1% year-to-year in 2010, reaching $245.5 billion, and will grow to $270 billion in 2014, according to research from Infonetics. Voice services' share of the total revenue pie will continue to decline during the next four years while broadband access and video services' revenues will increase, according to Infonetics', "Residential Voice, Data, and Video Services in North America."
Cable service providers are losing ground to telcos and satellite service providers on the fast-growing video services front. "Considering that revenue from video services will rival that of voice services by 2014, one of the more interesting trends going on in the residential services market is the number of video subscribers that are jumping from cable to satellite and telco IPTV," commented Diane Myers, directing analyst for VoIP and IMS at Infonetics Research.
"In 2010, residential cable video subscriber numbers are flat, while satellite video subscribers have been increasing slowly but surely over the last few years, and telco IPTV subscribers are up 40% from last year. Video services are proving to be a hard fought battle. While cable operators have a legacy in North America, they have been unbending in their pricing policies, and as a result are losing record number of subscribers to less expensive alternatives."
Mobile broadband services stand out as a growth driver going forward, according to Infonetics. "The number of residential mobile broadband subscribers in North America is nearly doubling in 2010 over 2009, to about 15 million, and is forecast by Infonetics to jump to 70 million by 2014."
AT&T is the market leader in mobile voice service revenue with a 29% market share. Verizon follows with 26% though Verizon leads when it comes to numbers of subscribers (29%), with AT&T following (26%).