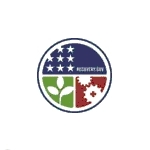 There's been a threat of a reduction in the total dollars available through the broadband stimulus program for over a month now. That threat has become reality, with President Obama signing into law a $26 billion fiscal aid package for the states to help them with their own budget issues.
Part of the horse trading that happened with this bill is $302 million from the BTOP portion of the broadband stimulus program was cut. The cut does not affect RUS' BIP program, so the impact should not affect last mile broadband projects.
While $302 million is a lot of money, it only represents 6% of the $4.7 billion appropriated to the BTOP program (although it's more like 8.5% of the remaining funds for round two of the program).
There was an original threat of a $602 million cut to the overall program. But that measure died in congress, only to be resurrected in H.R. 1586, which was ultimately signed by the President on Tuesday.